Personalised Gifts for Mum
Moms have been giving us personalised experiences since we were born, the very least we can do is give our moms a memento as a token of our appreciation. Surprise her with a gift she'll never forget with a customised present to make her day.
We have compiled the best personalised gifts for mum, so you can give it to her on her birthday, mothers' day, anniversaries, or on a regular Tuesday.
There's no better way than showing how much we love our moms through the act of gift giving. Check out these unique gift ideas for your mum today!
Home Decoration
If you're looking for a present that can spruce up the home's sofa, this one seals the deal. You have the option to choose four photos that speaks out to you and your mom the most, let memorable moments live forever through this unique home accessory. You can have the words at the center personalised up to 8 characters as well.
It makes the home warmer and it's a great way to remind your mom of the time you two spent together. Besides, what mom does not want to wake up to a photo of her cherished family?
An Elegant Swarovski® Elements Glass Vase
There's nothing more that screams elegance and class than this clear glass vase, it fits perfectly in any interior and design, whether it may be for your home or office use.
It gives the finishing touches to your room because of the beautiful diamanté crystal accents, put a white moth orchid on the vase, and wait for your mom's reaction!
This is perfect for mother's day or birthdays – it's simple, eye-catching, and stunning. Write a personalised message up to 75 characters to give it a special spin to the gift.
A Long Distance Candle for Mom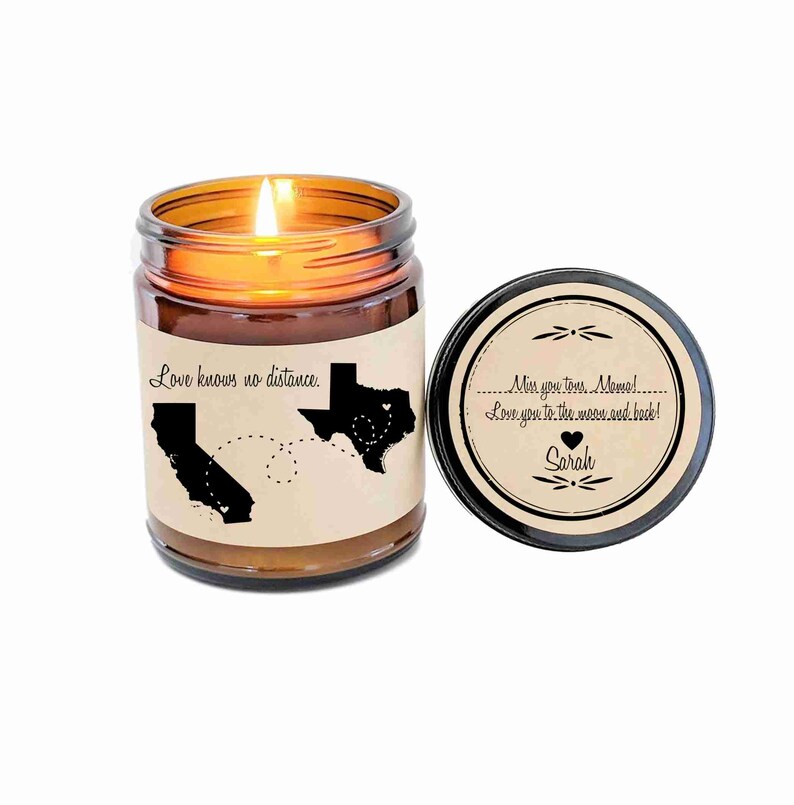 It's difficult if your miles away from your mom, and while it's true that it's hard for us to live without mom's home cooked meals while we're out of town for work or for University, it's even harder for mothers.
Moms, despite all the things we say or do, love us unconditionally. Send your #1 woman in the world this customised hand poured soy candle to make her day, you have tons of scent options as well! Surprise her with her favorite aroma, so she can use it to soothe and relax herself in the evenings with a glass of wine.
This is completely customisable, write your message on the lid to give it a more personalised touch.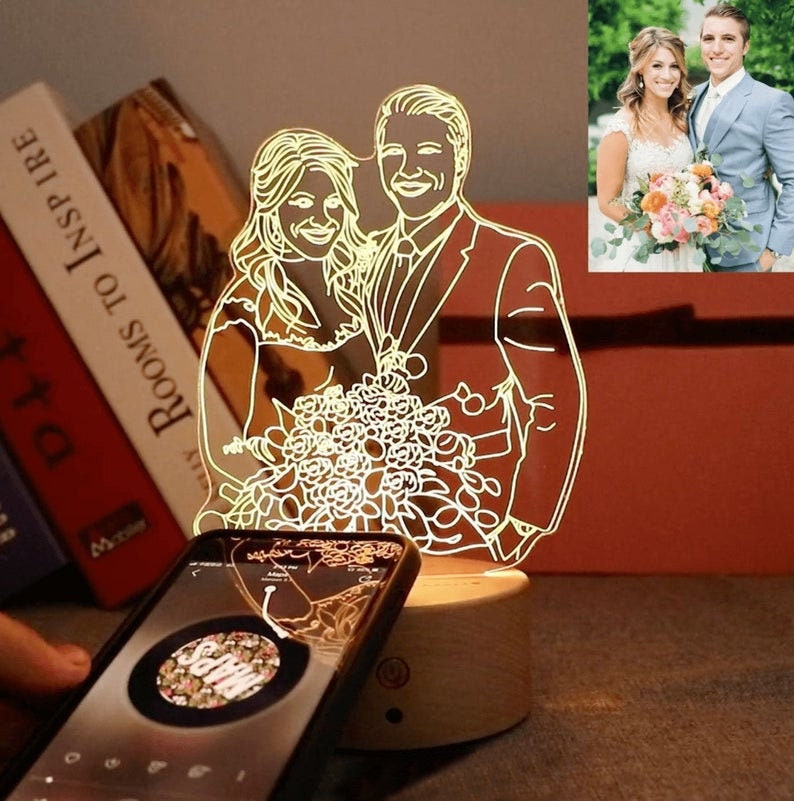 Turn your mom's night magical with this magic night lights lamp, it's the perfect gift for your mom to keep her company at night. It adds to the ambiance, making the master's bedroom more home-y.
Make your mom in awe with this stunningly beautiful 3D photo lamp, whether she needs the light for her evening read or for her beauty sleep, this does it all. You can remind your mom of her special wedding day with your dad or a special family photo.
There are three available colors: warm, warm white, and white.
A simple word art goes a long way, give your mom a customisable mommy and baby word art to hang on your wall or put it on her shelves. Keep your surprise simple and memorable, you can this word art designed in any color and on any font.
Change the words into something that fits your mom better, print on text her favorite hobbies, activities, or the names of your family members. You can *literally* write anything that comes into mind. Make your mom the happiest woman alive with this adorable word art canvas!
Accessories
Mother's Disc and Birthstone Necklace
There's nothing your mom loves more than her children, give her this disc and birthstone necklace, so she can always be close to her kids wherever she goes. This has five discs available, you can have each personalised to your preferred name or word, printed in a modern-day script font.
The package comes with a nifty sterling silver box chain to go with the pendant. It's a beautiful gift that allows your mom to be with her family regardless of distance.
An Adorable Disc Name Bracelet with 18K Gold Plating
If your mom does not fancy neckwear, she's going to love this cute disc name charm bracelet. This is a classy and well-designed bracelet that makes it a good family heirloom. You can have disc engraved with your chosen names, dates, and words for personalization. It showcases delicate touches and smooth details that complete its overall vibe.
Modern Timex Waterbury 40 Wristwatch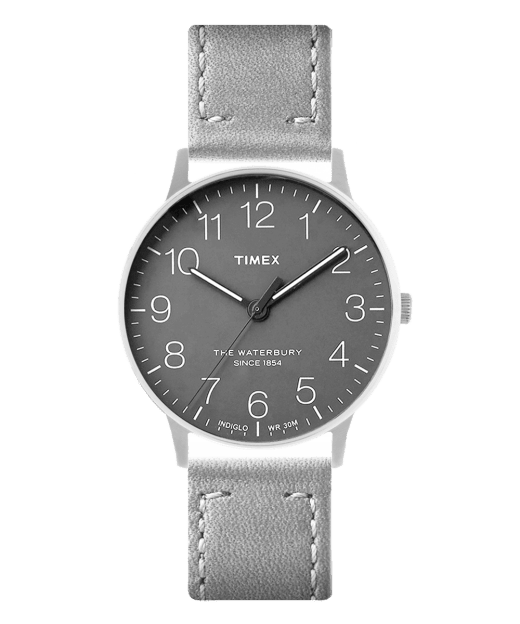 Moms are always on the go, their day is well-planned and meticulously scheduled ahead of time to ensure they're not missing out the smallest of tasks. After all, a home is not a home without a mother doing the works. Remind her to take a breather from time to time with this modernly designed wristwatch. What's more, it works well in all outfit styles, too!