Personalised Grandad Gifts
Grandads are like freshly-baked muffins, they're soft, sweet, and remind you of home. Grandpas are the heroes we don't deserve, but the heroes we need. 
Personalised grandad gifts as a great surprise your grandad with a personalised present to lighten up their day and hopefully take off a decade or two from their age. 
We've collected the best personalised grandad gifts to give your grandpa on his big day. Check out these presents below! 
Grandad T-Shirt Presents
Do Not Disturb Grandad Is Sleeping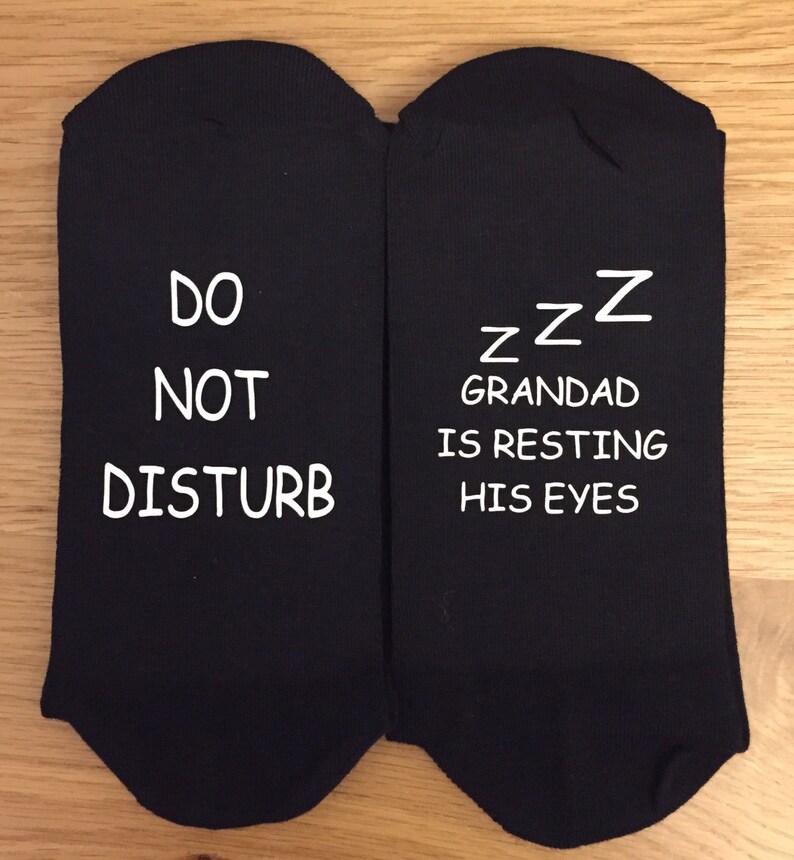 If there's one thing grandads are fond of, it's sleeping. They like to take long afternoon naps with their favorite baseball team blasting on TV – yes, that's what a perfect day looks like to them. 
This matter-of-fact T-shirt is the best present you can give to your sleepyhead of a grandpa, so no family member would wake-up the grandest dad during family reunions while he's taking a nap. 
You can customise the title depending on your preference. This is a fun gift that your grandpa is going to love. 
If Grandad Can't Fix It No One Can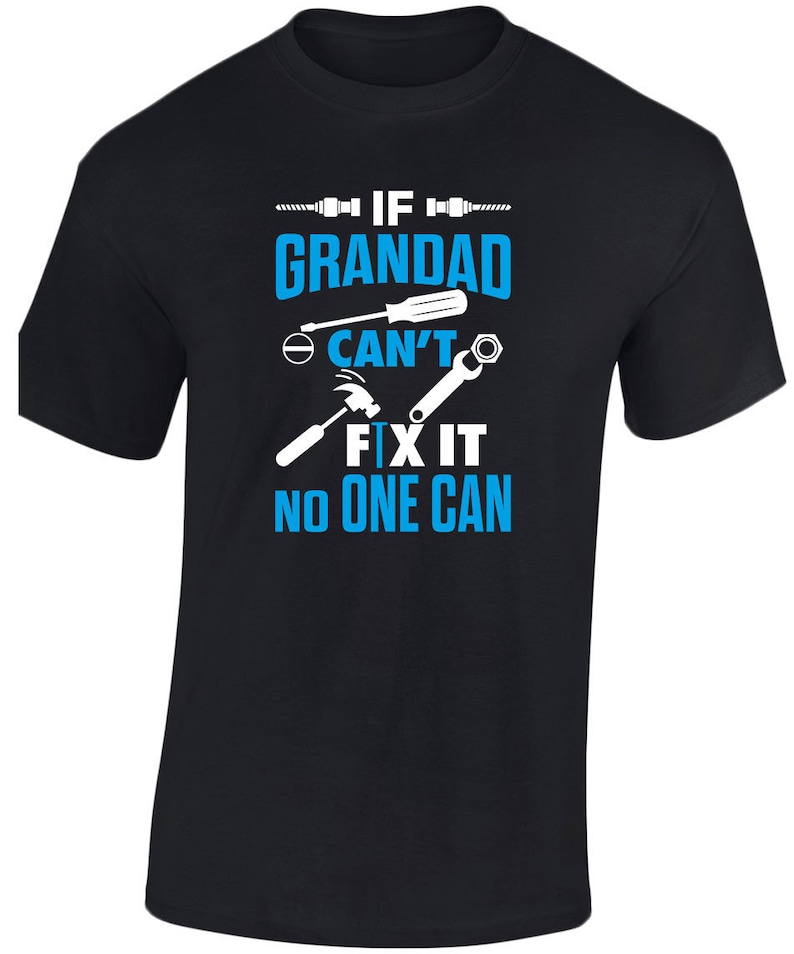 They say dads can fix everything, and for the most part, that statement holds some truth to it. However, if dads are unable to fix, do you know who can? Yup, your grandad! These are the real legends who have trained your household heroes. 
Your grandad deserves this shirt more than your dad as they have more experience, and have fixed countless leaking faucets in their lifetime. Looking for a shirt to make his day? You're only a click away from the best present ever.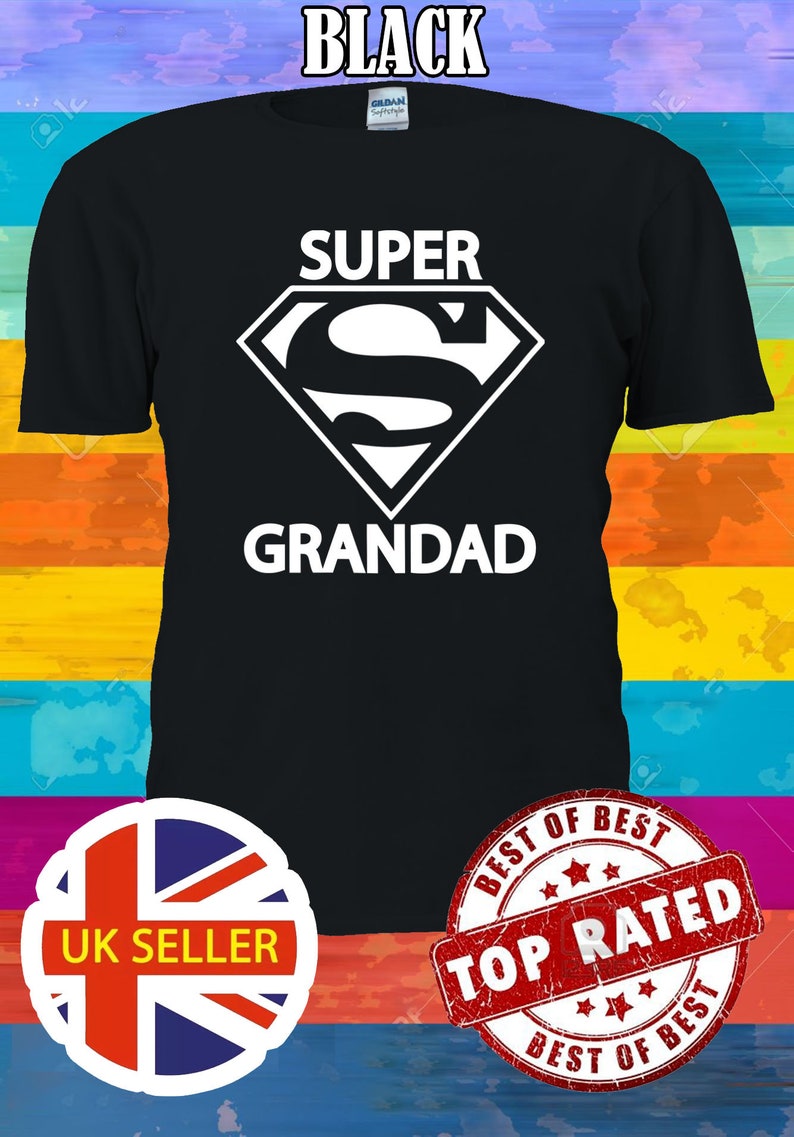 Grandads are the living superheroes and they deserve every recognition they can, they've built your family's foundation from scratch by sacrificing hours and hours of grinding for everyone.
In honor of the family's living legend, surprise him with this Super Grandad T-shirt. He'll wear it with pride and you can bet he's going to boast about in the upcoming family reunion. 
If We Get In Trouble Its My Grandads Fault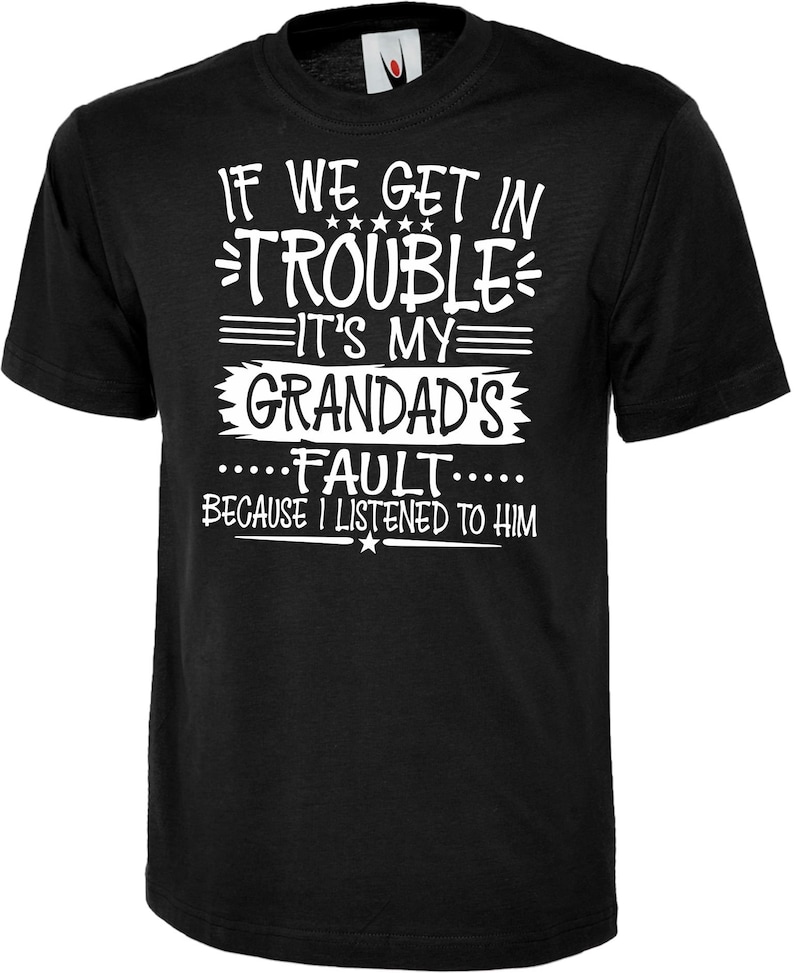 There are just some grandads who're more of a badass than their sons in their youth (A.K.A your dad) and sometimes we tend to get inspired by your grandad's wildlife in his younger years. 
If your grandad is one of those badasses who have walked the thug life and motivated you to try more exciting things in life – well, you may have the shirt for the old OG. 
Coffee Mug Presents 
This Grandad Is loved Personalised Mug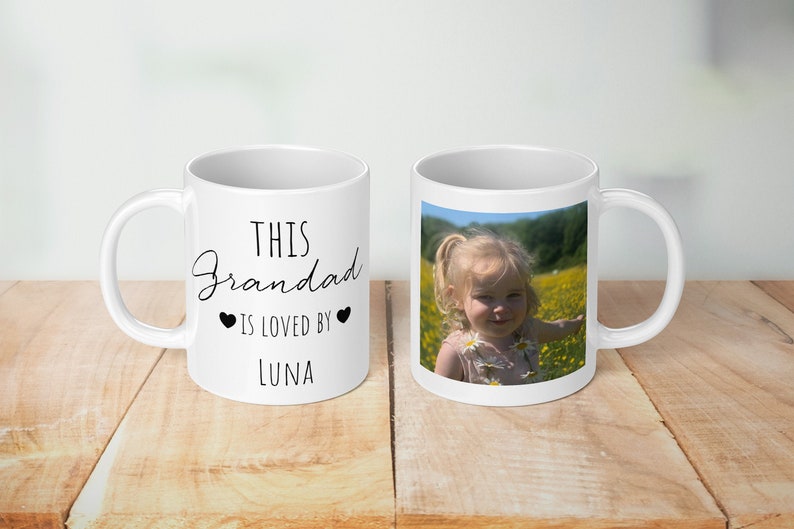 Grandads are inseparable from their tea, so there's nothing better than starting their morning with green tea coffee using this Grandad is Loved coffee mug. 
While it's true that we love our grandparents to death, it's physically impossible to visit them as frequently as we want to because of schedules, work, and lifestyle, that's why leaving a little reminder for your grandad makes that much of an impact.
You can choose your preferred title for the mug and you can have the children's names printed on it as well, so he can drink tea with his whole family, regardless of distance. 
Personalised grandad gifts – Grandad Ever Coffee Mug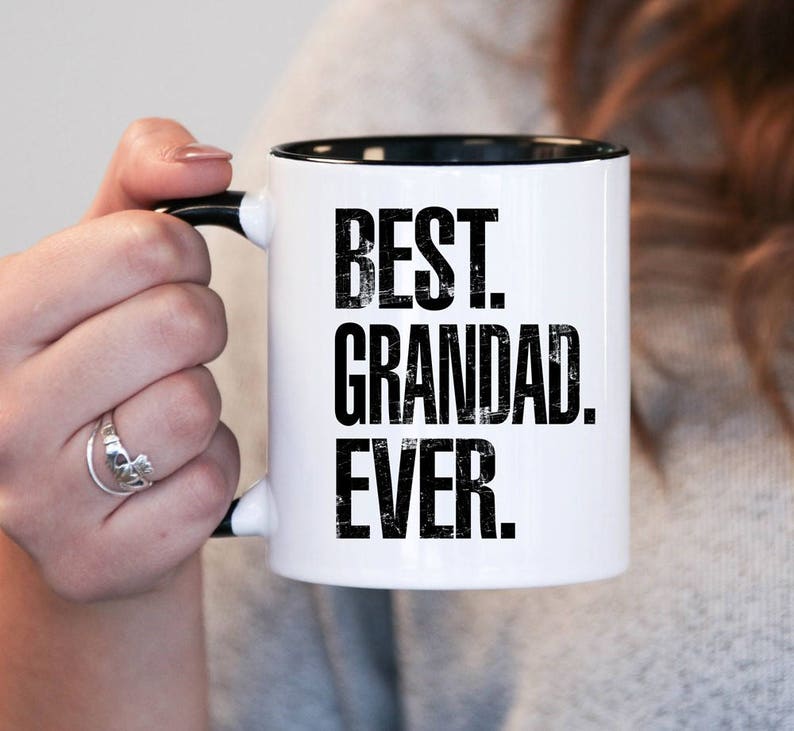 Our granddads are the best, and while millions of other grandsons and daughters would say the same, we truly believe and know that our grandfather is incomparable to others.
Your old man deserves the best coffee mug in the world, one that fits for a king. Give your grandfather this heartwarming gift to remind him he's the best when he's feeling down.
Personalised grandad gifts – wall Art Canvas
This Cool Metal Street Sign For Grandpa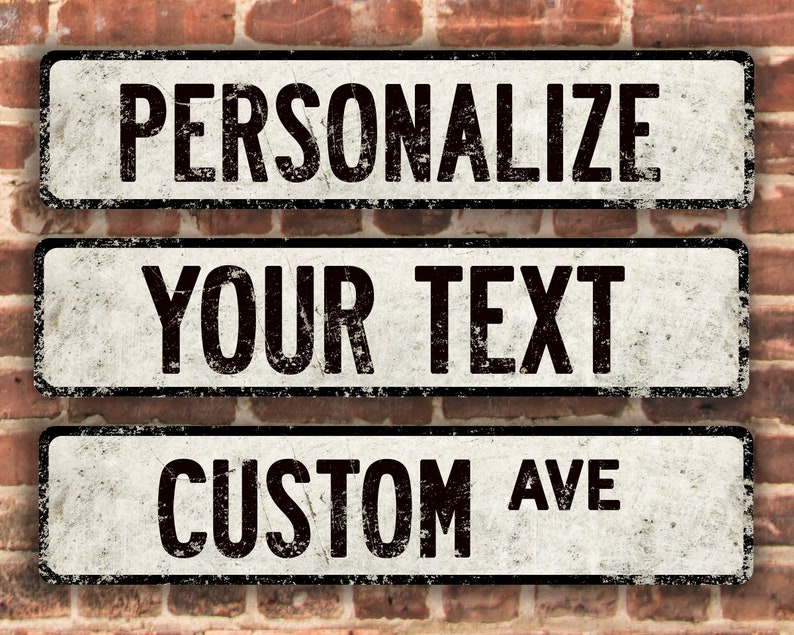 Granddads are no longer than ones you see in rocking chairs, reading the Sunday paper as they complain about the local news. The grandpas of this era wear leather jackets, sports shoulder tattoos, a bad-ass haircut, and ride big bikes – yes, the old-timers now are rocking that vibe.
Make your granddad smile and grandma roll her eyes with this metal street sign, perfect for home decors to spice up his place. You can get creative with the text, have it personalised to fit your grandpa's personality.
Personalised grandad gifts – Grandpa's Princess Word Art Canvas
Grandads, much like with fathers and brothers, are extremely protective of their little princess. They don't want to see you grow up too fast as they look at their granddaughters as the most beautiful in the world.
Give your grandpa this adorable word art canvas as a father's day present to remind them you'll always be their little angel regardless of how old you become. You can have the text customised to your favorite activities, moments, and places. Also, the text color can be modified as well!
An Adorable Wall Canvas for Your Grandad's Home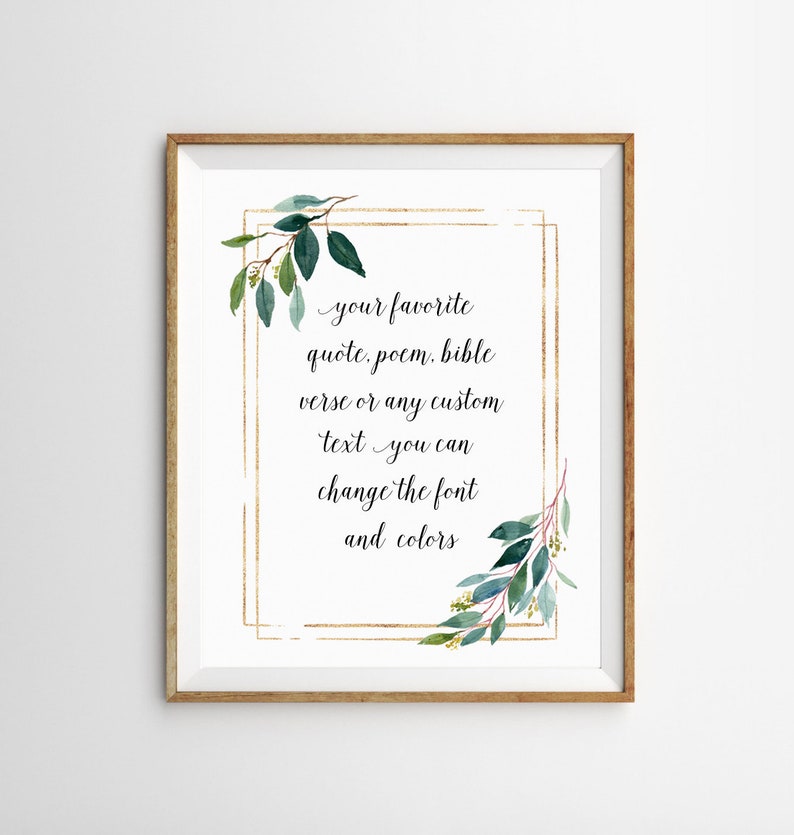 It's simple and elegant, it's the perfect addition to your grandfather's home. Write your favorite, quote, poem, or a catchphrase on the canvas. It's a guaranteed center of attention in family reunions and gatherings. A masterpiece on its own, a canvas that gives off a home-y vibe.