If there's a game that connects every person on earth, it's world football. You can never find a sport where all players put their heart and passion out on the field than football.
Giving your little one a football-themed gift inspires them to become an even better player, show your support through the simple act of gift-giving.
We've piled the top football gifts for kids that you can give to your aspiring football star in 2020.
Football Gifts for 9 year olds
This Colourful Air Power Football Disk
 Two things children love: Football AND Colourful things – well, this is a combination of both. Let your child have the time of his life with this air power soccer ball for both indoors and outdoors. Hone your child's skills as this comes with a powerful motor that gives good rebounds for hours.
An Interactive Football 3D Construction Toy
As much as it's fun to play with your little outdoors, it's always a good idea to play with your little one indoors. Build your very own 3D football micro bricks, it makes a wonderful afternoon activity. What's more, this 3D construction makes the best keepsake as it's when you and your special one built something together you both love and enjoy.
This Cool Collapsible Water Bottle
Make your kid the talk-of-the-field with this uniquely designed soccer ball concept. Football training is dehydrating, why not surprise your future football stat with this soccer ball-like water bottle?
You're not only encouraging them to replenish by drinking water, but you're also giving them a gift they'll treasure for many years to come. This also comes with a spout cleaner to keep your little player's container in tiptop condition!
World Football Stars Match Board Game
Another brilliant indoor game where your child can play with his friends. Stimulate your kid's brain through this exciting board game. You can match your favourite soccer player in a row, whether it may be in a horizontal, vertical, or diagonal position.
Unlike the regular four-in-a-row board game, this lets the opposing player steal the game, much like a real football match! It has fifteen football stars, which includes Leo Messi and Harry Kane.
Eat. Sleep. Football. Repeat Shirt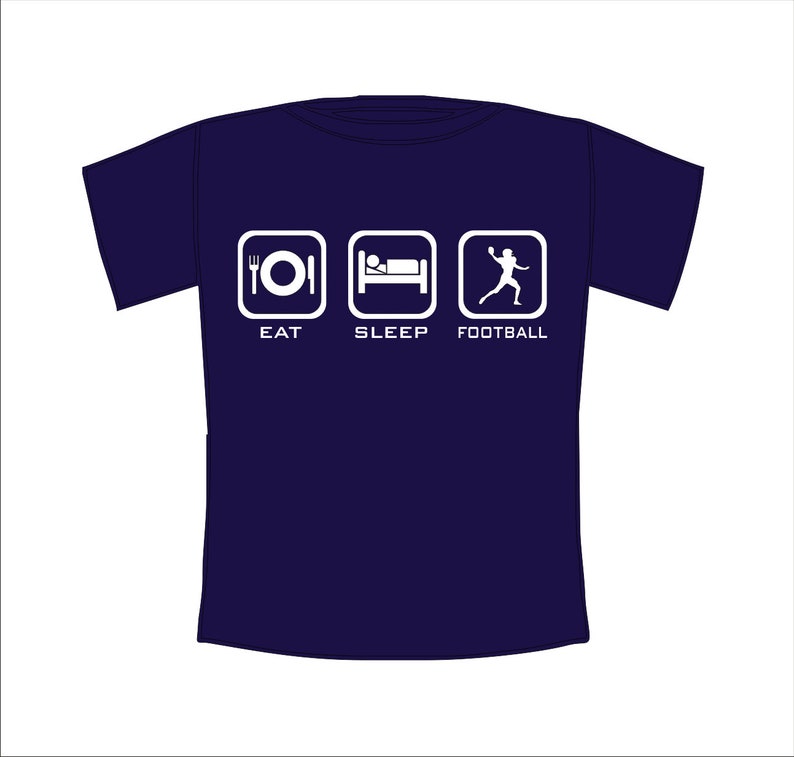 Any aspiring football star knows that this is what it takes to become a professional in the sport. Encourage your child by giving him/her this trendy shirt – after all, anyone who's truly serious about becoming better at it knows this is the routine of a true star.
Bring your little star closer to their favorite football athletes by surprising your aspiring athlete with Match 2020. This isn't UK's bestselling football annual for nothing, this holds exclusive interviews with living legends, such as Messi, Ronaldo, and Hazard.
Make your son one step closer to meeting their heroes, give them a gift to remember. If you're looking for something to inspire and motivate your athlete, start with Match Annual 2020.
Football Gifts for 10 year olds
This 50 Inspiring Stories of True Football Heroes Paperback
Football, much like with any other sport, is not an easy profession anyone can just waltz in. It takes A LOT of time, effort, and serious commitment before players can even dream of winning championships.
This paperback is full of inspiring stories of football legends who have made it far with their passion for football. It's the world's 50 most incredible biographies compiled into one book. This comes in really handy when your child needs a spirit uplift.
World Football Stars Quiz Game
Test your child's football knowledge with this fun and informative card game. The box has 500 interesting questions that train your little athlete's memory and general knowledge on the game.
Let your child bring this to school as it has an easy-to-carry case for convenience. Allow your rising star to discover, learn, and explore new football facts with this captivating quiz game!
Personalised Football Word Art
If your child is a HUGE football fan, then this customized digital art is the perfect gift for your little one. You can have this personalised, depending on what you want to have written.
Have your son or daughter's favorite football players written on the word art or you can have the names of the teams your child looks up to. The possibilities are limitless – it's a practical, smart, and memorable gift that makes a beautiful keepsake.
Five A Side Total Action Football Game
If it rains, it pours, and it's not exactly an ideal weather a 10-year old should practice in. Get your little star this fast-paced table top football game, so you can keep the football spirits high without going outdoors. It has a five-a-side team to make it easier to pass, shoot, or trap the ball, this mimics the concept of a real football match to keep your child happy and excited.