There are only a handful of graduations in our lifetime, and with each diploma comes with years of hard work and dedication. Personalised graduation gifts make a special occasion even more memorable for your special someone. Show them you care by giving them a memento they can keep for life!
Personalised Graduation Gifts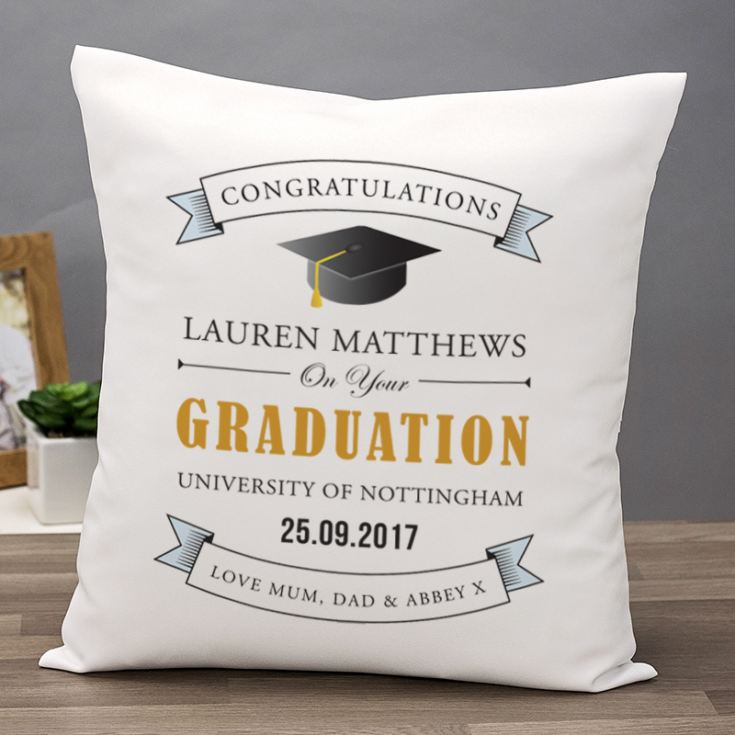 Do you know what would make a really good graduation gift AND an awesome living room decoration? A graduation celebration cushion! You can have the name of your special someone, school, date, and your special message. You can bet it's a wholesome gift that will stay with your loved one for a very long time.
A Quarantine Couldn't Stop Me Candle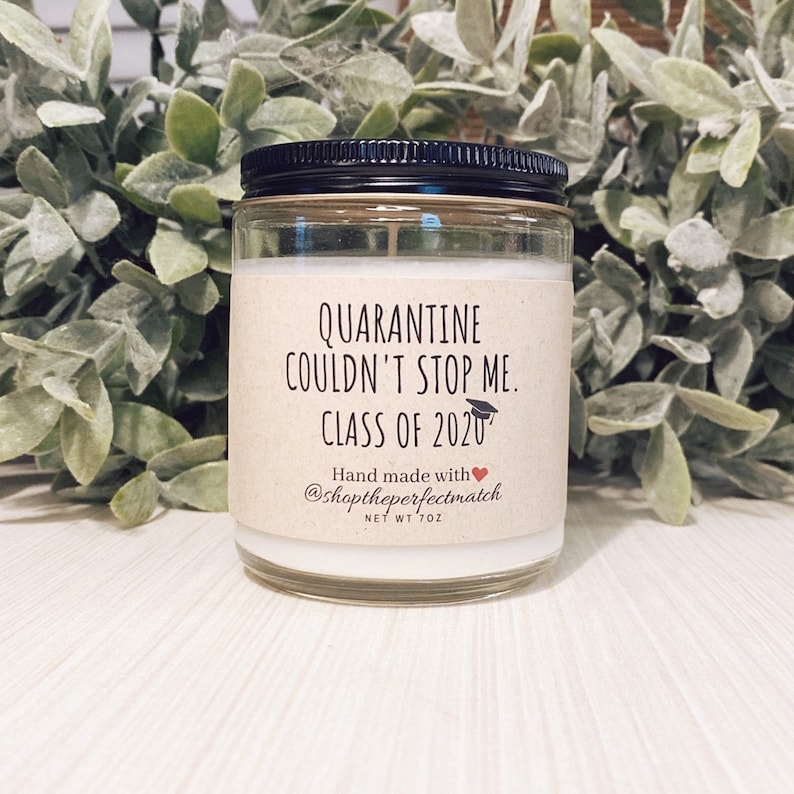 We all agree that the graduates of 2020 are in a different league compared to the other alumnae in the previous years because of the "new normal". Candles represent light amidst the darkness, and the batch of 2020 is truly the light that gives everyone a glimpse of a brighter future.
It's a small, but meaningful gift to this year's graduates. Push forward, fresh grads!
Pop Open A Bottle Of Wine For The Grads
Almost every student out there needs a glass of wine to calm themselves from all the chaos school life brings, so it's only a given that popping a bottle of wine is mandatory.
However, we're going to do slightly different this time – give your special person this Wine Glass Word art (together with a real bottle of wine, of course!).
You can have our favorite person's hobbies, go-to stress food, future travel plans, and many more. With a little creativity, what you can do is limitless!
This Year We Couldn't Go To Our Own Graduation Coffee Mug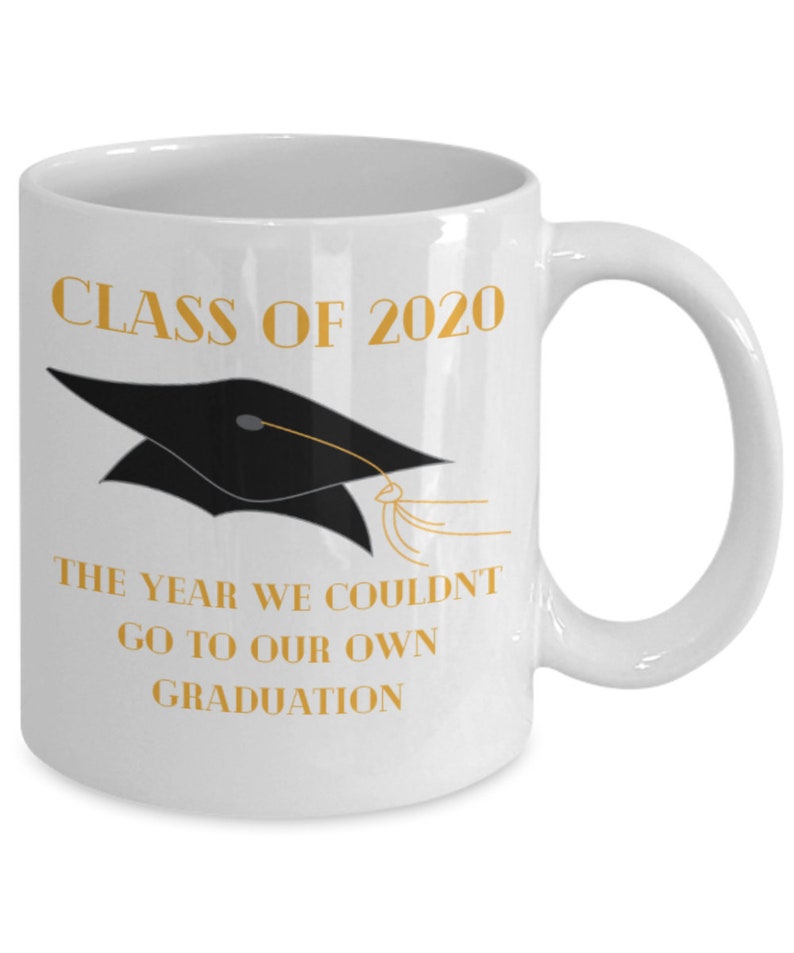 Well, isn't this the case for all graduates in the year 2020? Times may be tough now, but this is something we can all look back and smile. This matter-of-fact coffee mug will become a keepsake of your special loved one for life.
University Graduation Gifts for Him
College graduates have to start their first day of being real adults with this hilarious parody of Dr. Seuss's Oh, the Places You'll Go! It showcases the harsh – yet comical – reality of future corporate leaders. This is THE best light-hearted paperback you can give him, and you can bet he'll be returning to this back from time to time.
Just like what the shirt says: Can I go to bed now? If there's anything that boys love aside from waiting for PS5 to come out, it's getting a good night's sleep. Get your homeboy this I Graduated shirt, so he can flaunt it off to his family and friends!
Let him have a head start by surprising him with this stylish journal where he can write his plans and daily schedules. It's a thoughtful gift for an aspiring professional, it comes with a matching rosewood pen that he can conveniently clasp onto the journal.
University Graduation Gifts for Her
She Believed She Could Coffee Mug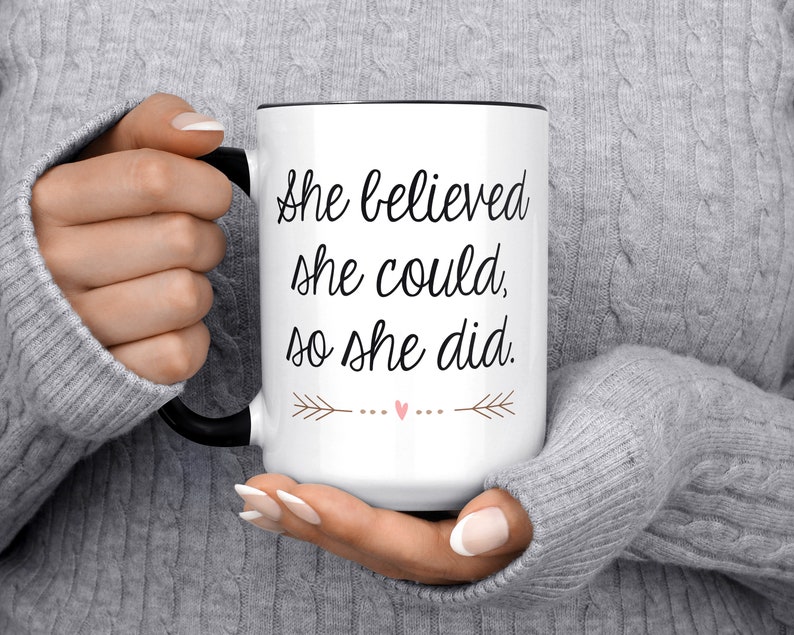 And so she did. This coffee mug self-explanatory, your girl wore her heart on her sleeve and did what she promised she would. Give her the credit she deserves through this really cute coffee mug. It's a daily reminder she was able to conquer one of life's toughest battles, which will inspire and motivate in times where she feels down.
Personalised Graduation Portrait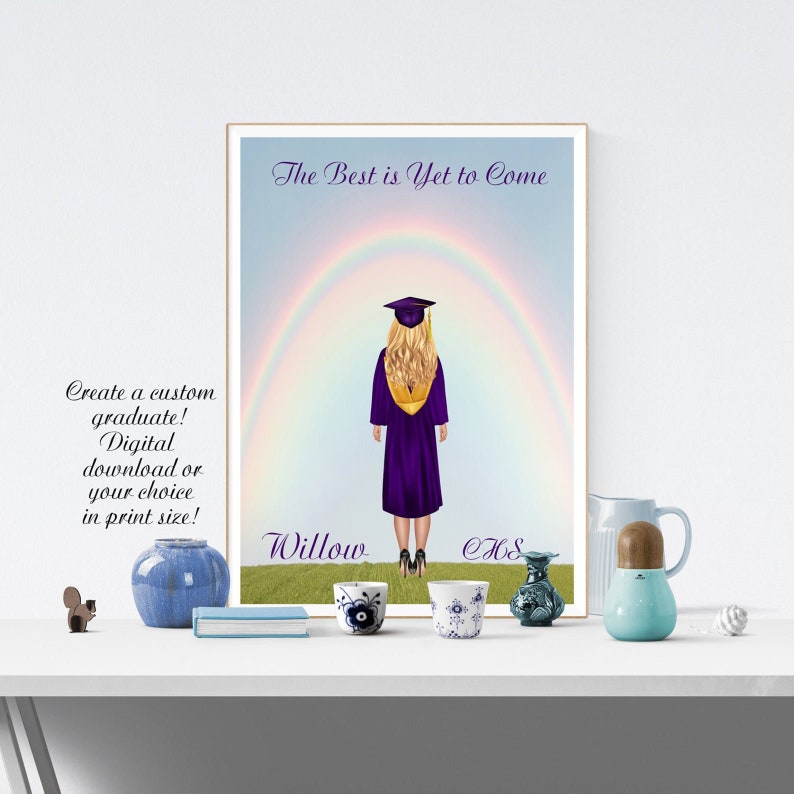 Girls love surprises, but if there's anything they love more is a surprise of a portrait of herself. You can have this delivered as a digital portrait or we can have it mailed to you. It's a memorable memento that she'll keep for a lifetime! You can have it framed as well.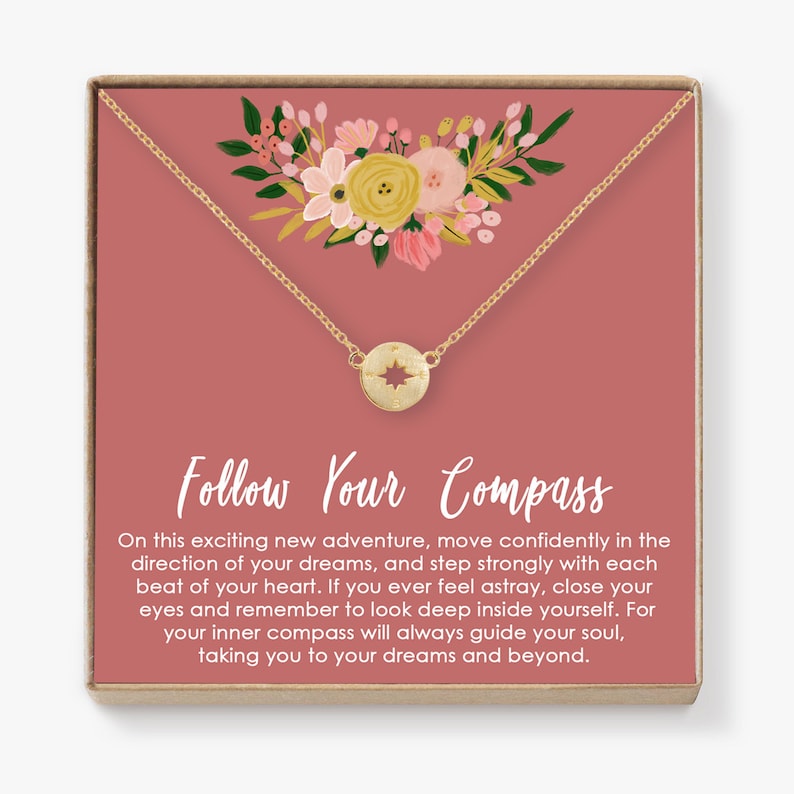 This gold plated necklace is a reminder to follow her compass. The journey after graduation is not easy by any means, give her this special keepsake so she'll know to always listen to her heart and intuition.
Follow Your Compass Necklace is available in gold, silver, and rose-gold. It comes with a gold foil stamped jewelry box, a cute blank card for your message, and a classy velvet jewelry pouch.
Graduation Gifts for Doctors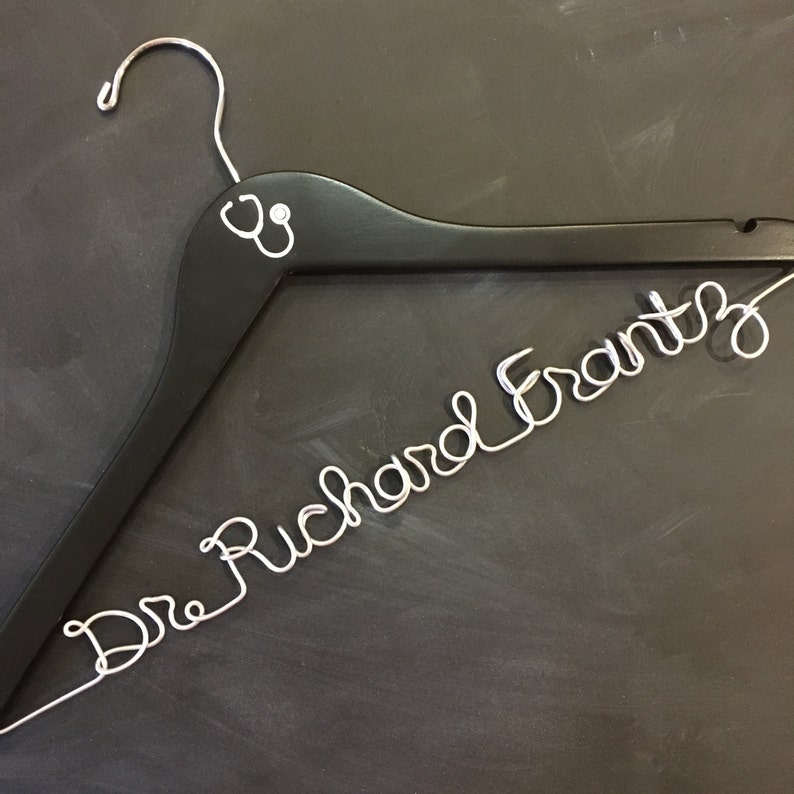 A doctor is not a doctor without their coat, that's why this customized doctor hanger is the perfect gift for your special someone. It keeps their coat prim and proper in the classiest way possible. This is an heirloom made out of quality wood with the doctor's name
It comes with a stethoscope decal below the hook of the hanger, giving the hanger a special tough. You can also choose additional decal designs as well!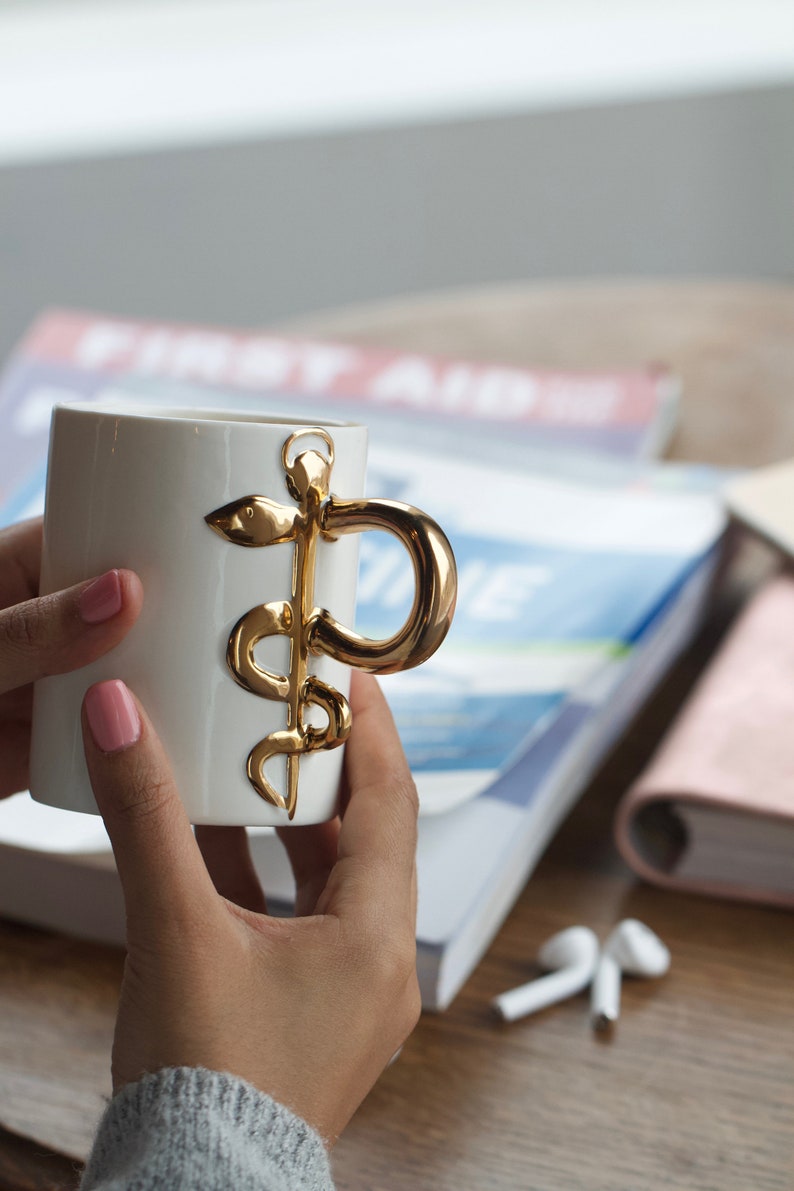 Beautiful and elegant, what more can you ask for? Doctors need their daily dose of coffee to jumpstart the day. Give your special one this stylish medicine mug, so they can keep on saving people's lives with a cup of coffee in their hand!
Tags: Graduation Gifts