Personalised Retirement Gifts
You've come so far. You've done all the work. You've finally found your place in the world. Seems like only yesterday you were on your first day on the job; now you're at the end of the line.
It's time to enjoy all the fruits of your labor and retire. It was one heck of a ride and now it's time to leave it all behind; the memories, good and bad.
Retirement is not an ending; rather it is a new beginning. You may have a loved one who is going to be retiring soon. Make the celebration special with these gifts we've lined-up for you.
Clothing Retirement Gifts
Personalized Retirement T-shirt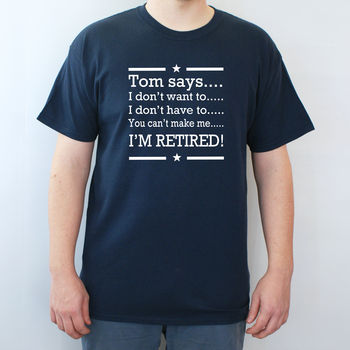 Retirement can be a very emotional moment for almost everybody, especially if they've worked in the industry for a considerable amount of time. That's why it is always a good idea to give them something to remember their past by.
This shirt features a simple design, the name of which is customizable to your choice. The message on the shirt displays the cycle of feelings of one who has a job, inevitably retiring. The shirt is available in a lot of different colors and sizes. Get it now!
To many, retirement is one of the most awaited parts of their journey. They can finally sit back and relax after all the hard work they've done. One who is retired, especially those who came from the more hands-on type of jobs, will undoubtedly love retirement.
This shirt displays the designs "Earned it", "Living it", and "Loving it", along with the name of the one you will be giving the shirt to and the word "Retired" right below it.
The message tells on-lookers that the person wearing the shirt is retired and loving every single second of it.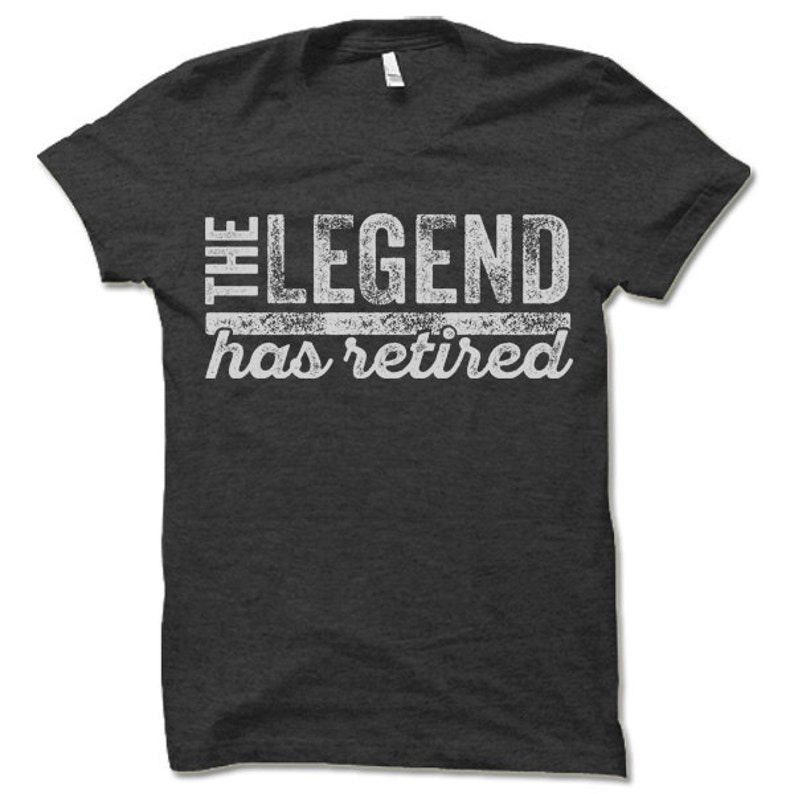 After inspiring, meeting, and mingling with co-workers and clients for decades, it's finally the time where the legend has to retire. If you're giving this shirt to a clever and witty teacher, you bet he's going to rock it as much as he can. Reserve this present for a very special teacher where everyone can agree that he has the "IT factor".
Retirement-Inspired Gifts
Personalised Retirement Tumbler
More than just a reminder to keep hydrated, this tumbler is the perfect gift for any and all retired workers; may it be a friend, co-worker, or family member.
The tumbler's design is laser-engraved and is made of high quality materials comparable to other expensive tumbler brands. This guarantees that it will keep their beverage hot or cold for the longest time possible.
The design will feature the recipient's name as well as the year they retired and the tumbler is available in the colors Black, Gray, Dark Blue, Light Blue, Pink, and Teal.
Golf may be difficult at first glance, but it is actually one of the most relaxing hobbies there is. Unlike other sports that require you to exert a lot of effort and energy, you only need the bare minimum in terms of physical strength when playing golf.
There are a lot of great things to do when you retire and one of them is definitely golf. It also teaches you great characters such as patience and sportsmanship.
This customised golf set features all the things one needs to get started and also has a design that can be personalised.
Retirement is one of the most iconic achievements in one's life. It is a very special milestone that needs to be celebrated.            
This wooden plaque will show the much-needed appreciation that your beloved deserves after all the hard work and time they've put into their profession. It is perfect as this gift will surely make them feel special and appreciated.
This retirement plaque is custom engraved with your friend or family member's name along with the name of the company they worked for, the years they served for the company, and the date they retired.
Word Art Print Presents
Word art prints are very creative and have meaning behind their designs. They are special gifts perfect for any occasion.                         
If you want to give a gift to a loved one who has recently been retired or has been retired for a long time, then this is a way to go.
These WordArt prints are available in many shapes and sizes and are made up of many words or sayings. This particular WordArt print is in the shape of a heart, a perfect symbol to show how much you love the person you will give it to.
Never Forget The Difference You Made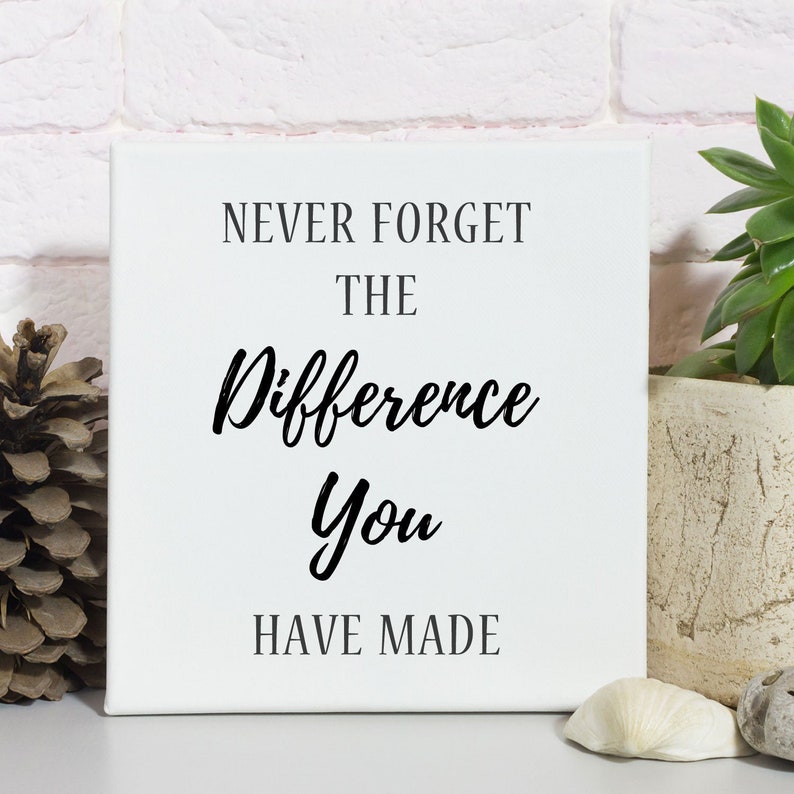 In the professional career of a teacher, he has taught and inspired thousands of students, bringing them closer to their goal. After decades of dedicating your hardwork to inspiring students, it's time to pass the baton to someone else. This simple present is a reminder to never forget the difference your teacher has made to the hearts of many – it's sweet and sentimental, much like your professor.