Irish men and women are famously known for their stubbornness, hot-temperedness, eccentric charm, and their ability to shine through anything. Their vivacious spirit and great sense of humor make them a center of attention in social gatherings and parties.
If you're planning to give a gift to someone who's full of life and spirit, we have compiled the best personalised Irish gifts you can give to your friends or family.
Irish Coffee Mugs
I'm not perfect but I am Irish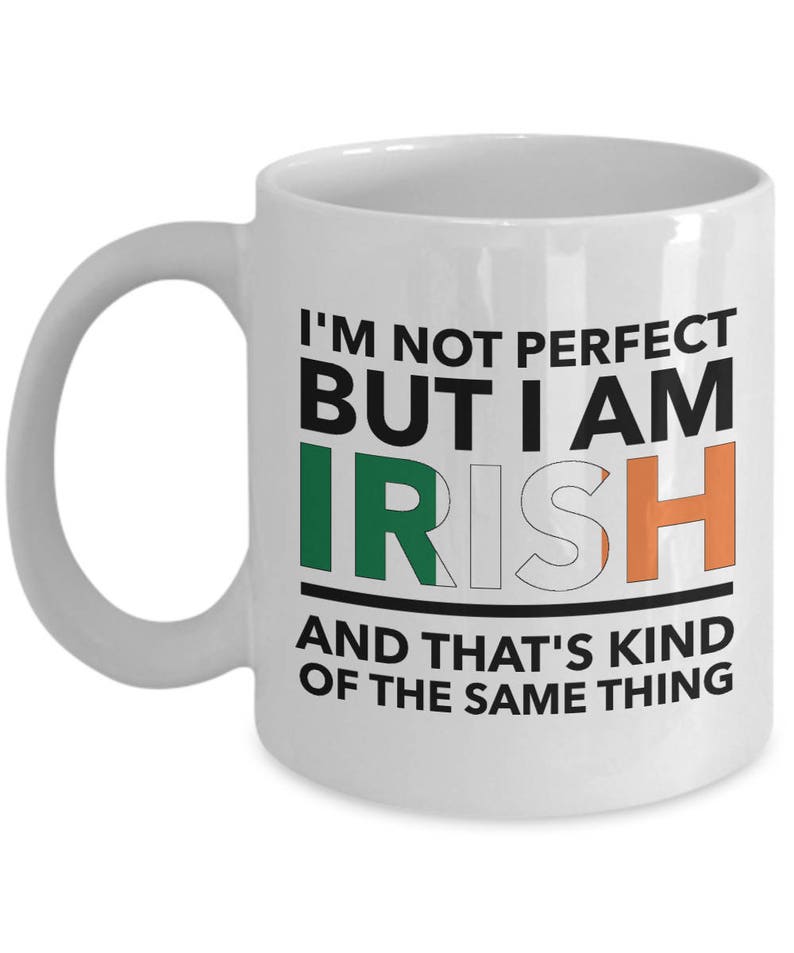 …and that's kind of the same thing. Give your Irish friend this comical coffee mug, while it may appear silly, this serves as a brilliant reminder to your special someone that when life throws you lemon, crush them and make lemonade! After all, you're not Irish for nothing.
Make your loved one smile from ear to ear by adding additional present inside the coffee mug, it could be stickers, chocolates, coffee beans, or their favorite flavored tea.
This Beautiful Pottery Coffee Mug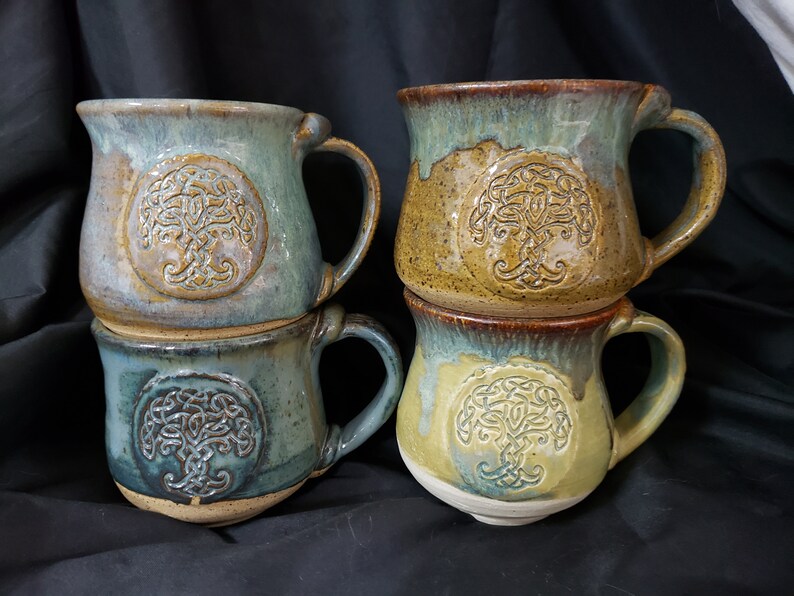 If there's anything that both Irish men and women love, it's coffee using these beautifully crafted coffee mugs. It's a set of four unique cups, which means you can have a drink of coffee or tea with the entire family every morning.
These ceramic coffee mugs are both dishwasher and microwave safe, they can hold 14 ounces of coffee, making it the right amount to kick-start your daily grind.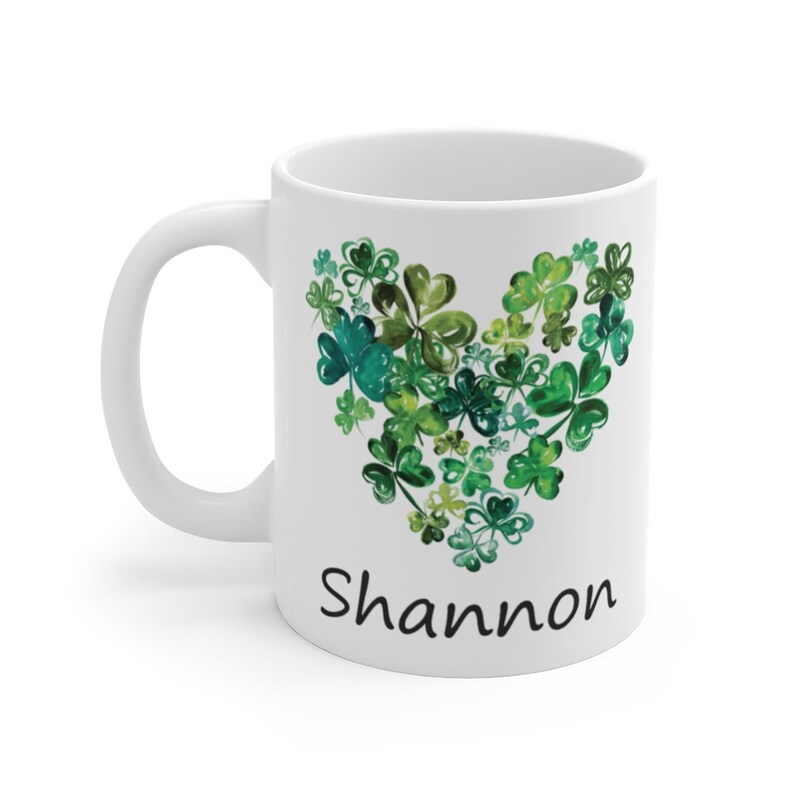 Surprise your friend with this adorable St. Patrick's Day Mug to accompany your loved one during one of the biggest celebrations of Irish culture. It's cute, adorable, and sweet. The three-leaf clovers are formed in the shape of a heart adding charm to this durable ceramic coffee mug.
You can have the name personalised at the bottom of the design for customisation, you can choose between two sizes as well. 11 ounces and 15 ounces. It's a quality present fit for a true beverage lover.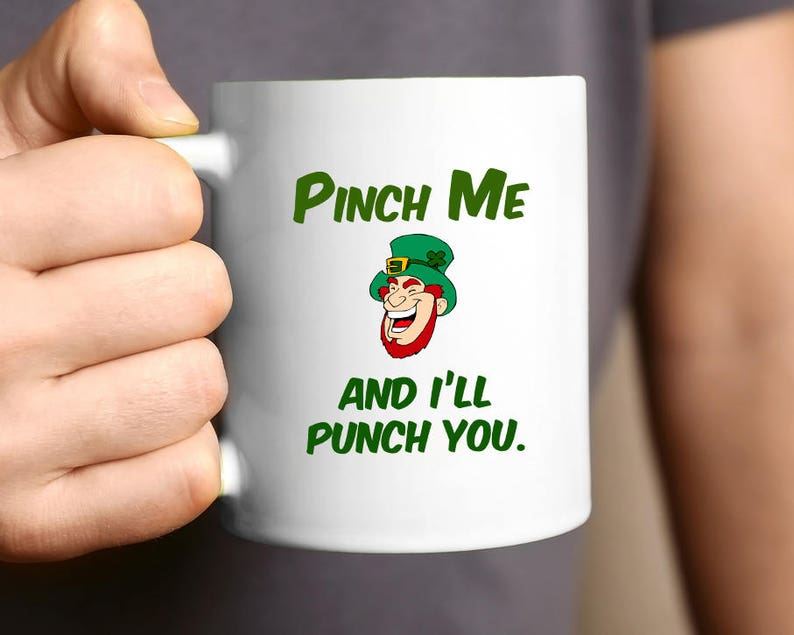 If this isn't a statement that doesn't describe men and women, then we don't know what is. While they are extremely lively and spirited, they tend to throw a fit when bothered, especially in the early hours of the morning.
Do you know someone who fits the bill? Give them this amusing coffee mug as an inside joke between you and your special one.
Personalised Irish T-Shirts
Funny Irish Party Pub Drinking T-shirt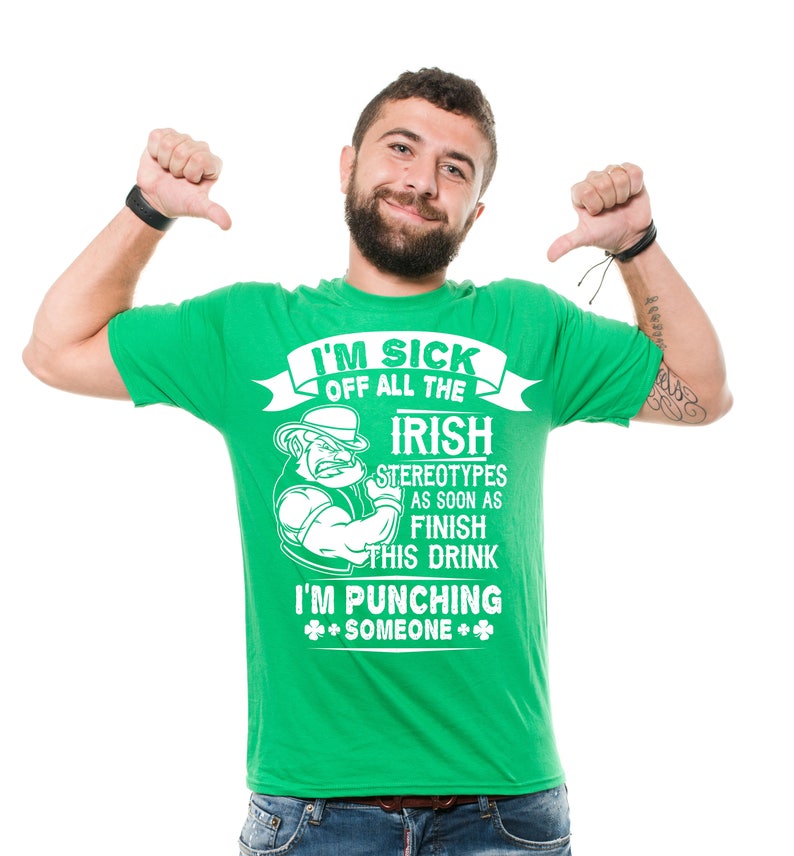 Irish men LOVE drinking at pubs, celebrating life with friends, and well just being who they are. Surprise that feisty friend of yours with this hilarious shirt – don't worry, no one's going to get punched! (hopefully).
This is perfect for casual wear, on a lazy Saturday night, drinking a cold one with the boys. The shirt's colour is green to represent Ireland.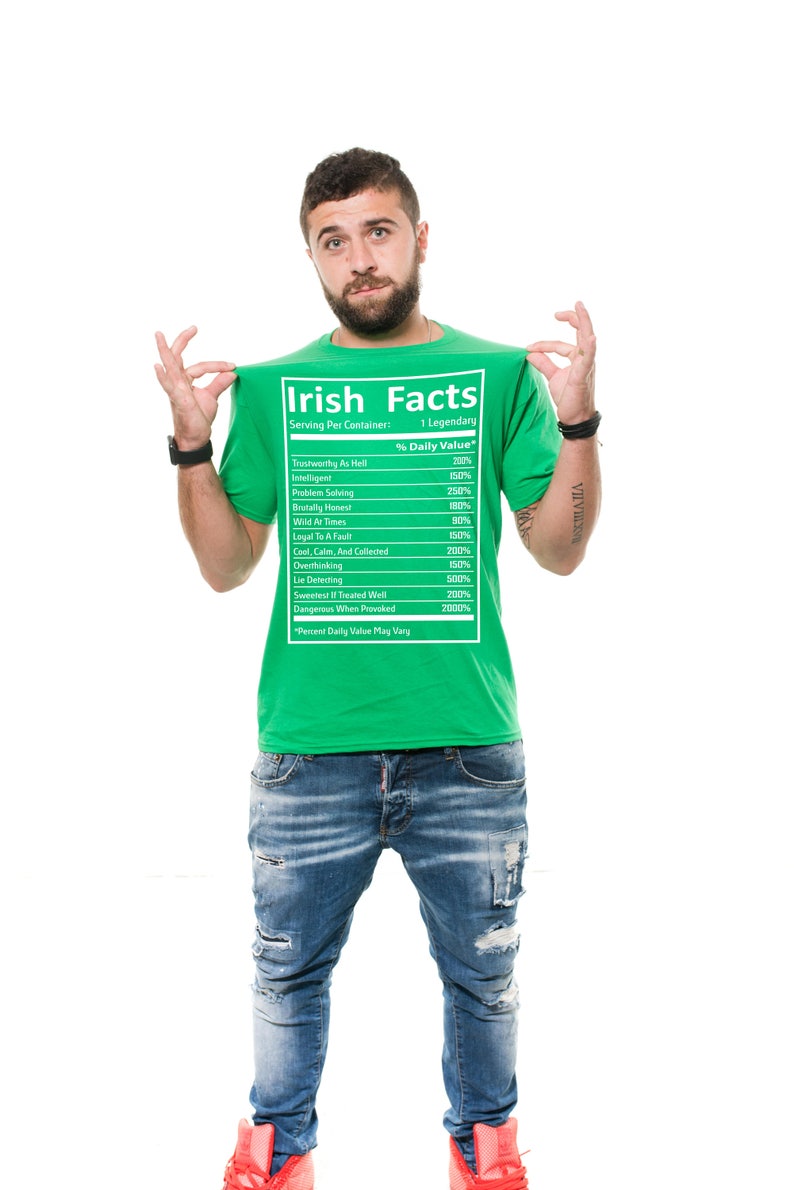 Educate onlookers on what it means to become Irish, these are the people who have everything down from humor to intelligence. However, what really seals the deal is the last one: Dangerous when provoked. ANYONE who has an Irish friend or relative knows this for a FACT.
Show some love, wrap this gift up, and surprise them with their new go-to shirt for gatherings, casual weekends, or for errands. You know what makes this shirt SO good? It's funny because it's true.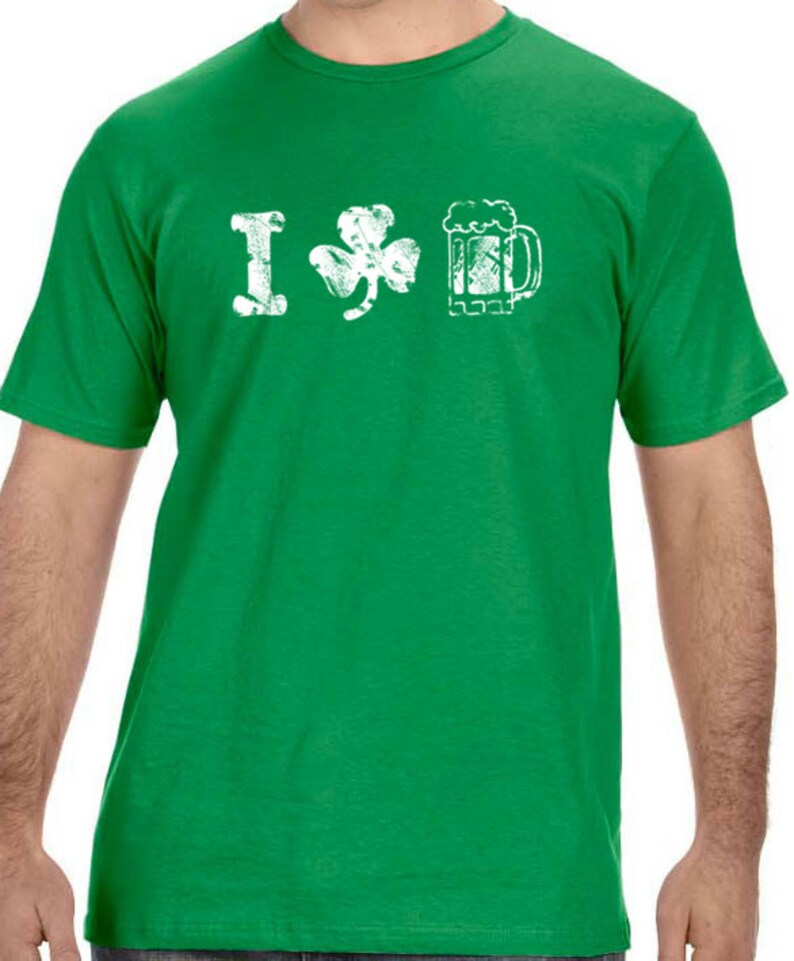 This tee is EXTREMLY comfortable, it's THE perfect T-shirt to wear for your daily grind. Or you can wear it on Friday nights when you're drinking out with your friends. After all, it's true that the people from Ireland are kings and queens when it comes to chugging a glass of beer with no hiccups. It definitely has the I'm on my day-off vibe, and that's why this get-up to die for!
Canvas Prints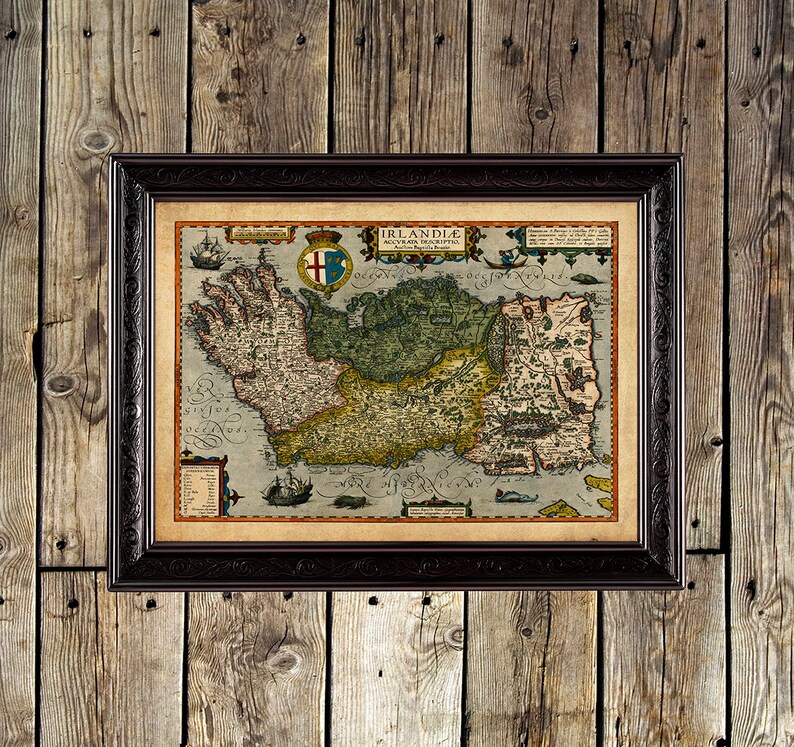 Is someone close to you, whether a friend or family, moving out of the country for a job opportunity or academic purposes? Give them this awesome old map of Ireland canvas. This is something they can hang on their apartment or dorm wall as a reminder they'll eventually come back home. Regardless of where they are in the world.
It's a sweet way of saying "you always have a place to come back to" despite of distance. Choose your preferred size to give to your loved one. Ideally, it should be small enough to fit in their travel luggage.
Another brilliant present is this adorable Ireland word art canvas. It's a cute image of Ireland where you can have the text, font, and colour customized. You can give it to your friend who's off to another country in pursuit of their dreams OR have this displayed on your wall.
You can even have all the cities, places, and restaurants on the Ireland word art to make it more personalised.
Tags: Personalised Irish Gifts