Babies are mythical creatures – they're cute, adorable, and charming. However, they don't stay as babies forever. In the blink of an eye, these babies become toddlers, and sooner they no longer fit in your arms.
Personalised baby gifts make those moments with your baby extra special. These can vary from customized shirts to personalised baby onesies.
We have gathered the best-customized baby gifts on the internet, so you have these as keepsakes for your baby.
Baby Onesies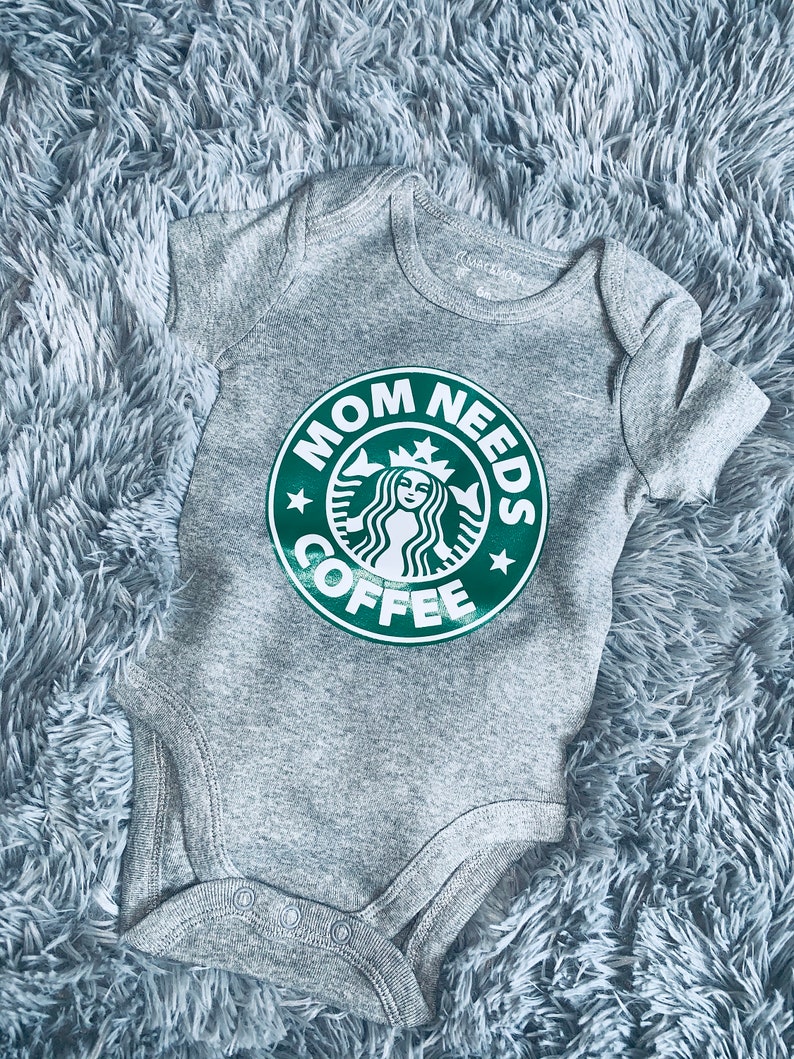 Moms, you know just how true this is. There's no absolutely any better way to show how your current mood than by letting your child wear this trendy onesie. After the call, a cup of freshly brewed coffee in the morning is our best friend, right moms?
Straight Outta Quarantine Onesie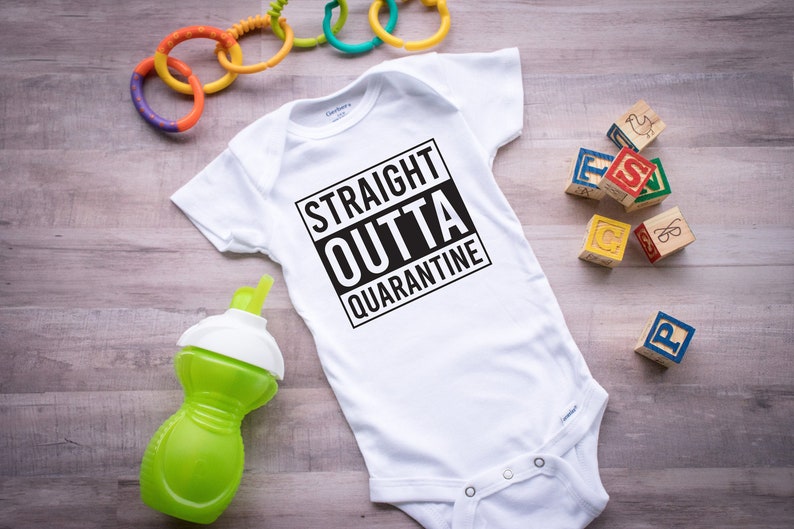 Well, the shirt's not lying. Sometimes the best souvenir parents have during quarantine is a kid. It's simple, trendy, and it's bound to get a few laughs from your friends and family. What's more, it's a story worth telling your child when he grows up.
This Cool Like My Uncle Onesie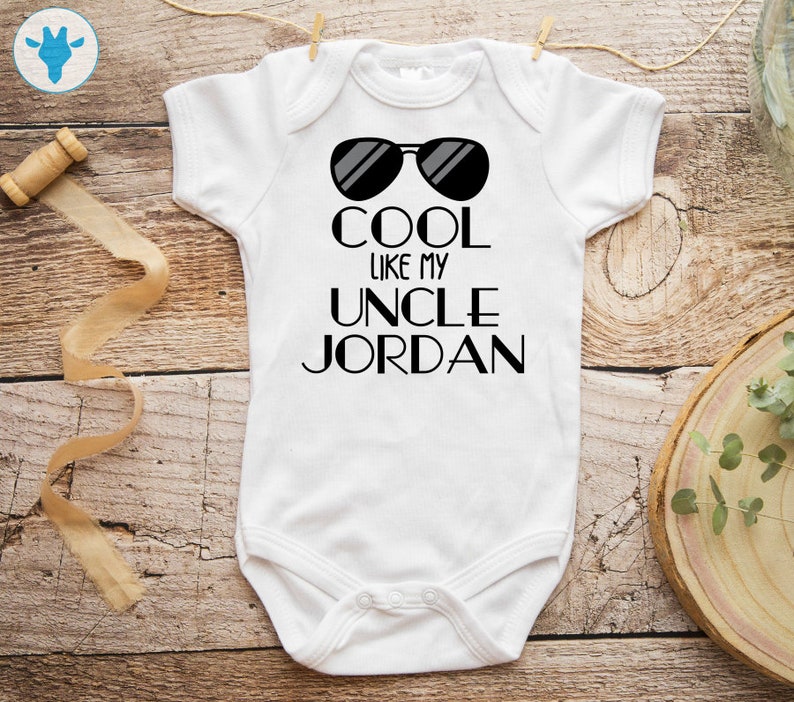 If you're an uncle who's as cool as a cucumber, then rub your awesomeness off to your nephew's parents through this super cool uncle onesie! It's every uncle's favorite personalised gift to their nephew.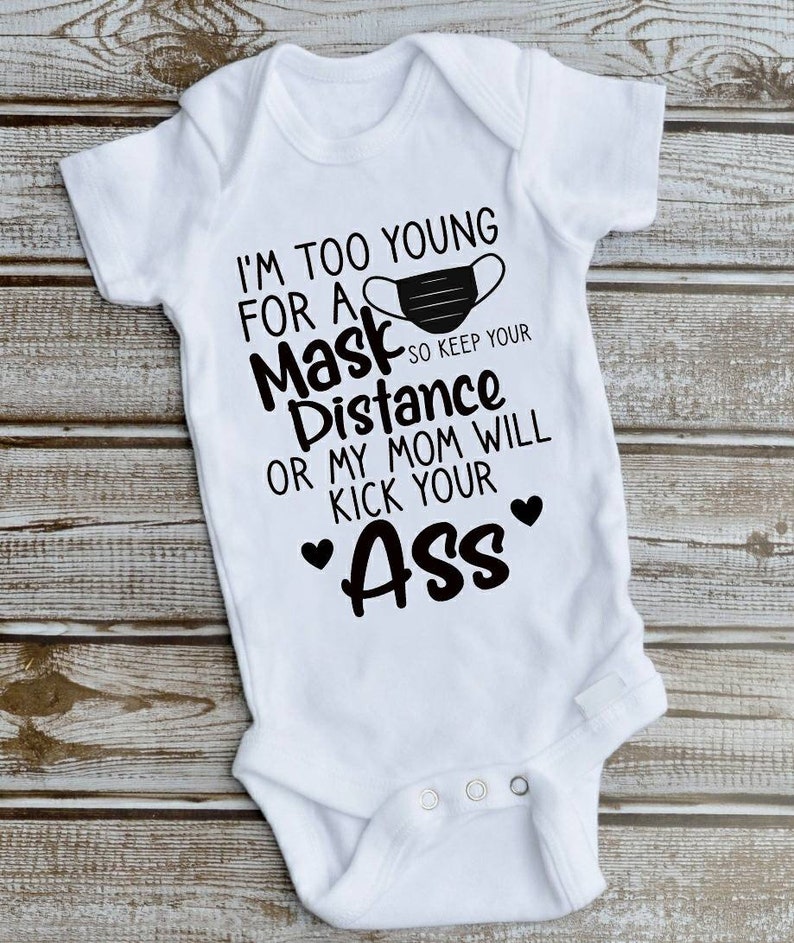 The onesie says it all – by far, this is the most creative way you can say "strangers back off" without uttering a single word. Protect your little one from COVID-19 and make everyone gag with this Kick-Ass Mom onesie for your baby!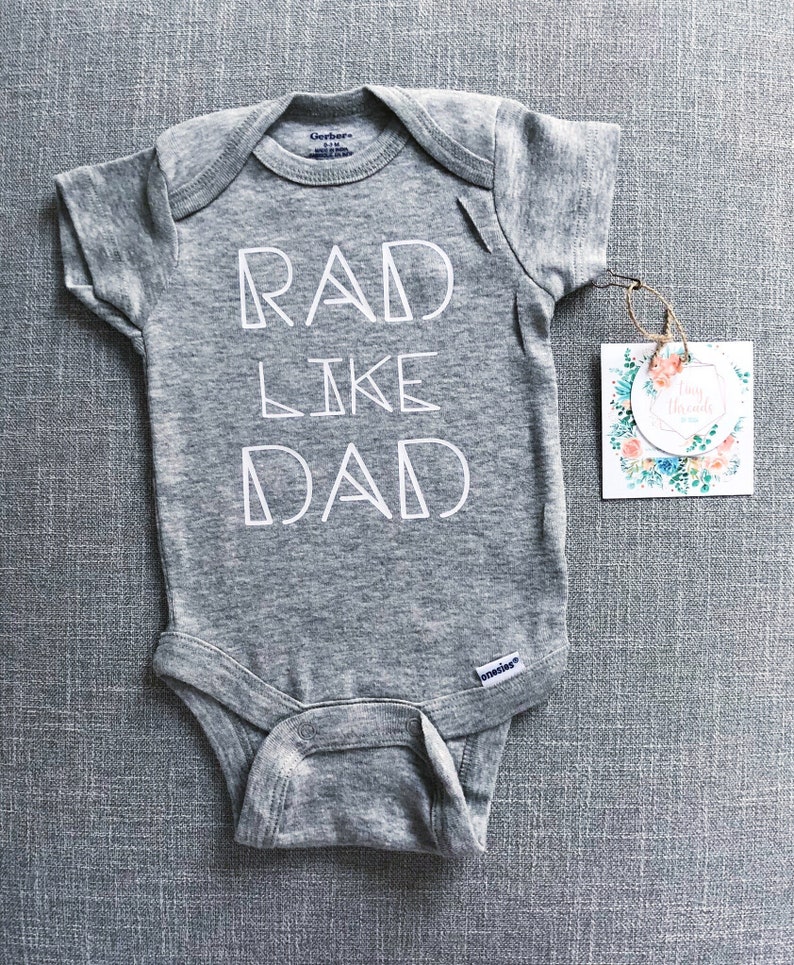 To all daddies out there, this one's for you! We've seen many onesies dedicated to moms, but there are only a handful onesies devoted to the daddies out there. After all, everyone agrees dads are rad, right?
The Snorlax Heavy Sleeper Onesie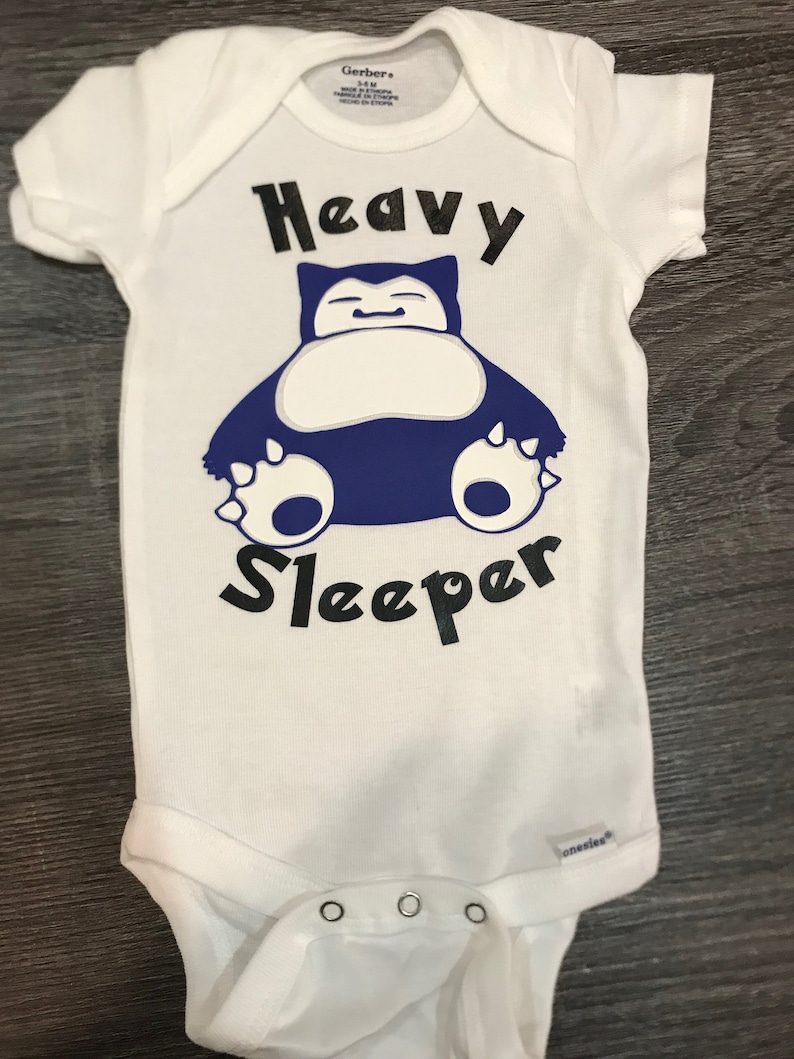 All the 90s kids would understand how similar the Pokémon Snorlax is to their little one. Relive your childhood through this comfortable and trendy onesie – this is also a good way to introduce Pokémon to the future generation.
Baby Blankets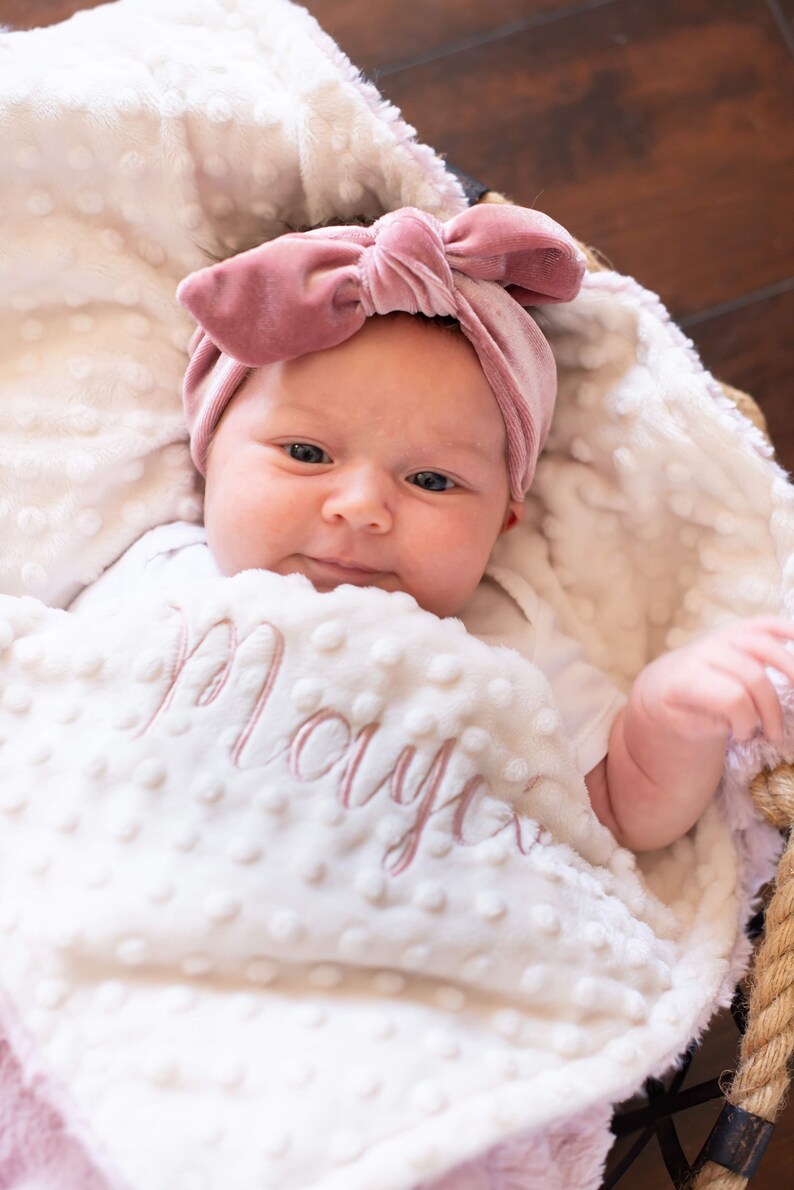 This customizable super soft Minky back blanket is handmade in the United States of America, these are considerably sized, so the blanket can still be used as your baby grows. If you're looking for a blanket you can have as a keepsake, this over-locked and top-stitched blanket delivers both longevity and functionality.
Personalised Floral Baby Blanket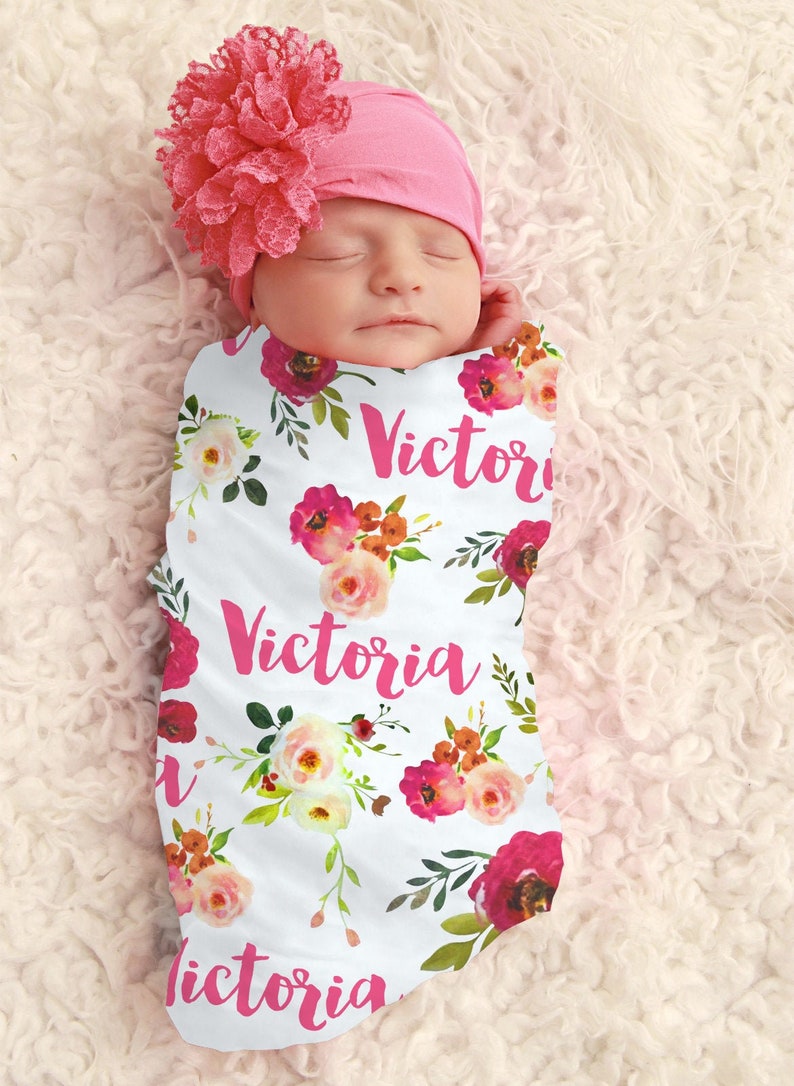 Soft, adorable, and it comes with cute matching headbands. The blanket's colours are vibrant and eye-catching, making your baby beautifully pop out in the room. It's a comfy, lightweight blanket that you can wrap your baby girl around!
This Gray Galaxy Midnight Minky Blanket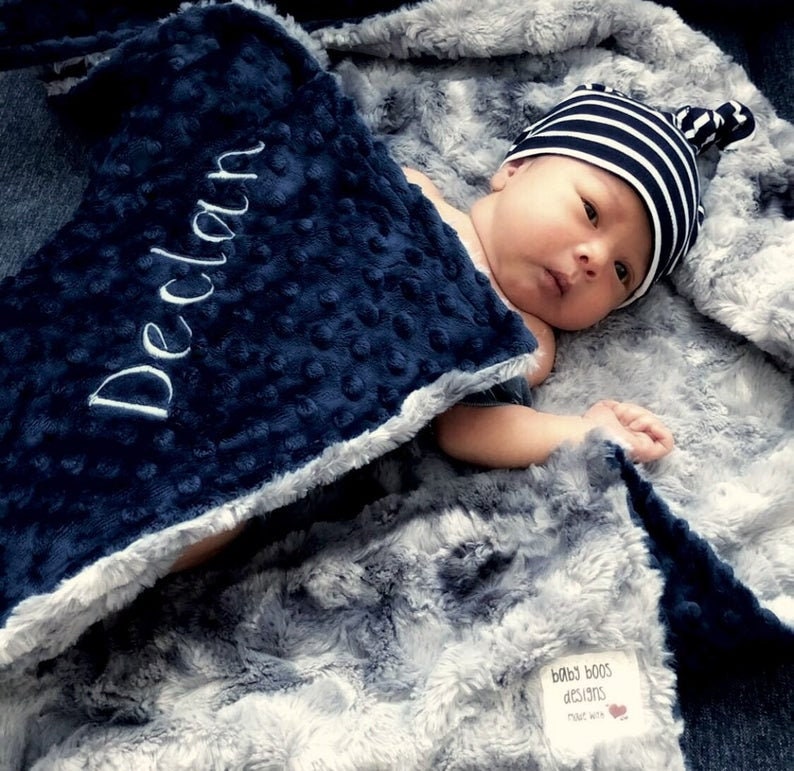 Engrave the first name of your baby boy on this comfortable galaxy midnight blanket. You can add two to three names on the blanket, so you can have your name, your partner's name, and your baby's name embroidered to make it more personalised.
Baby Bathrobes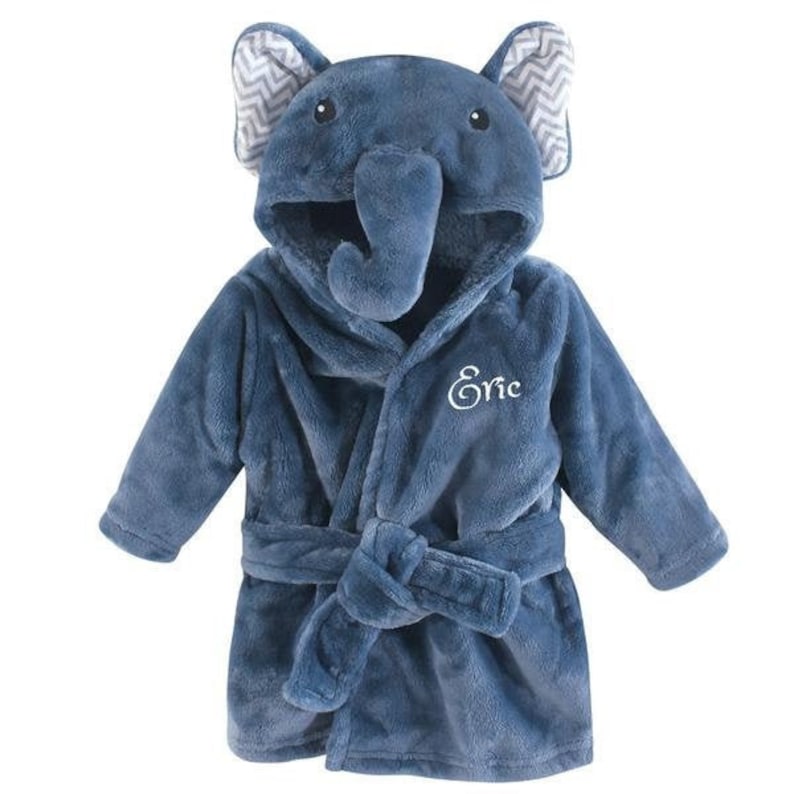 Fun fact: Elephants love a good shower. Let your baby wear this super soft elephant baby bathrobe after your baby's daily bath. Make bath time a fun time with this super cool robe with your baby, it fits babies from 0 to 9 months! You can have your baby's name embroidered on the robe for personalisation.
Modern Unicorn Hooded Baby Bathrobe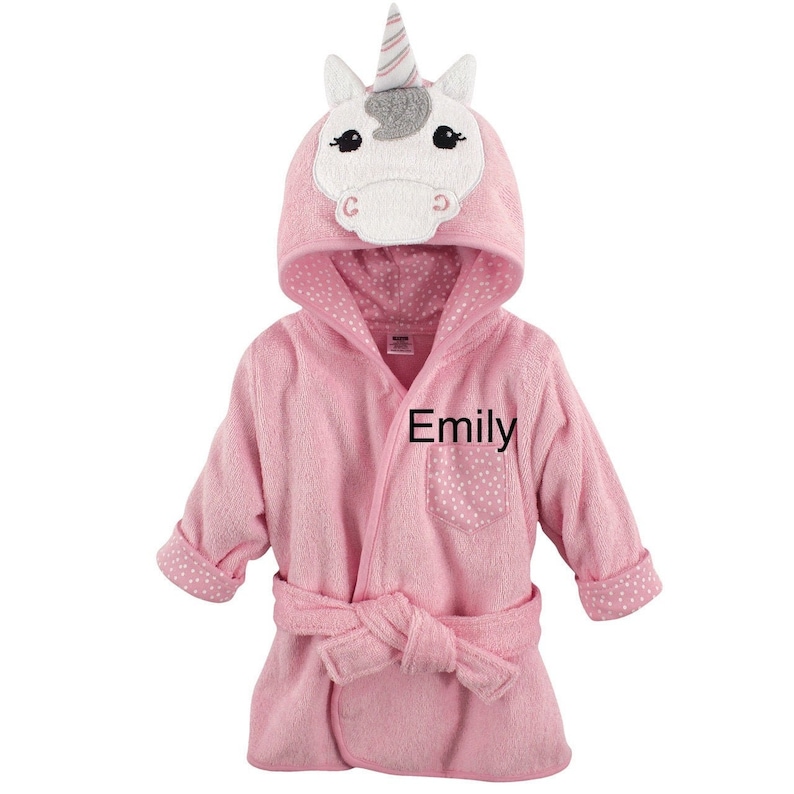 In the first sentence of this article, I mentioned how babies are mythical creatures – now, you can literally turn your baby into one with this modern unicorn hooded bathrobe.
Have your baby's name engraved on the unicorn robe and choose your preferred font! This is a fully customizable baby bathrobe where you can have it personalised on the front and back of the unicorn.
Baseball Robe/Hooded Baby Bathrobe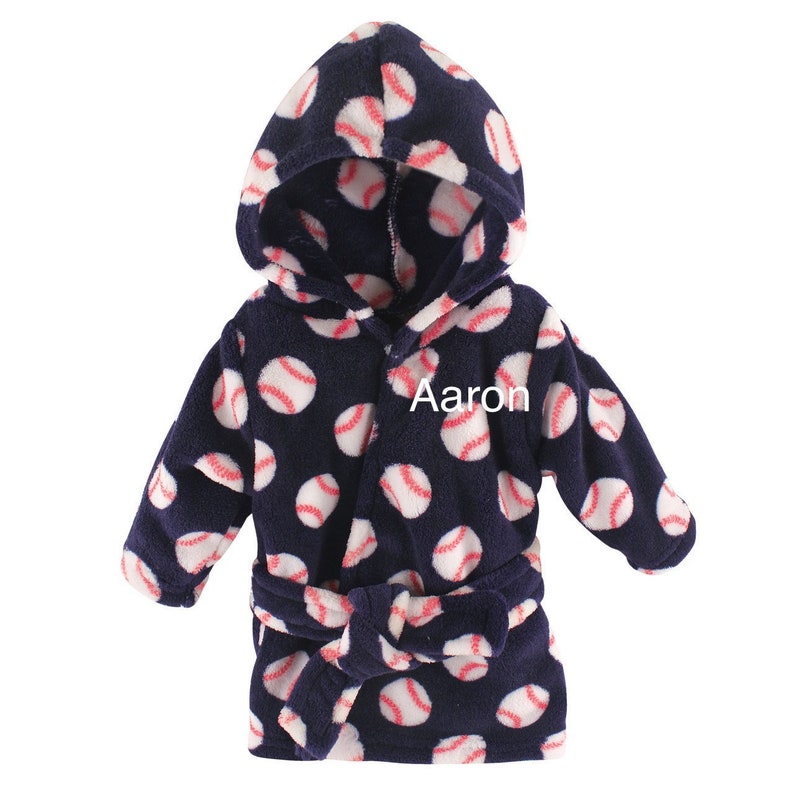 Give your baby that Babe Ruth baseball energy through this soft plush fabric, it keeps your baby warm during cold nights while making your baby look cooler than ice. This is PERFECT for pool time as well, showoff this personalised baby bathrobe!
Orange Fox Hooded Baby Bathrobe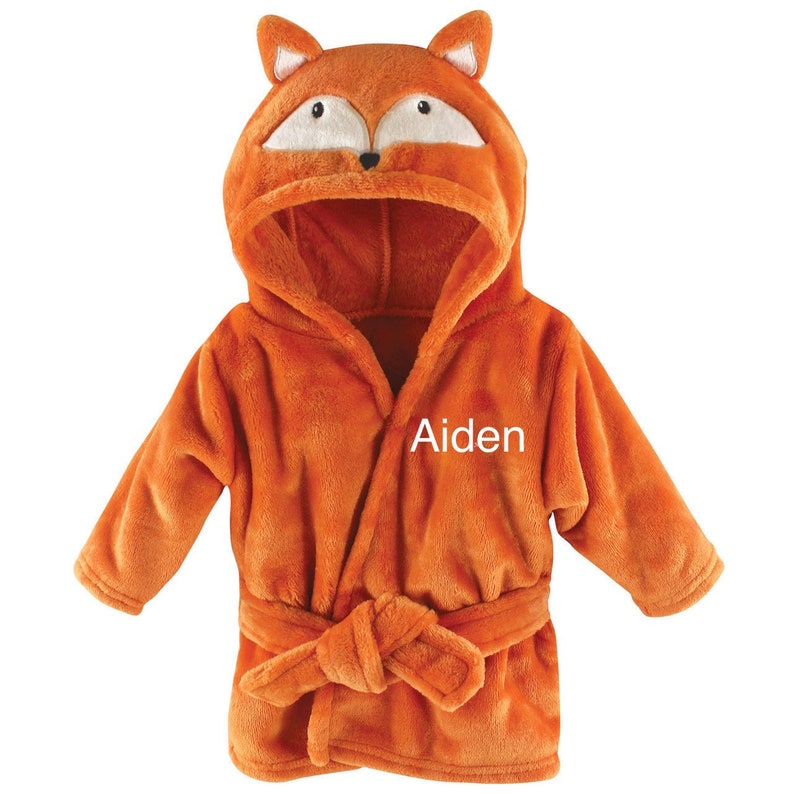 What does the fox say? Ring-ding-ding-ding-dingeringeding! Get your baby this soft fabric bathrobe to keep your little one snug and comfortable after bath time. This comes with a nifty fox hood, ears, and a well-designed sash tie. Embroider the name of your baby on the bathrobe and watch him grow, this fits babies zero to nine months old.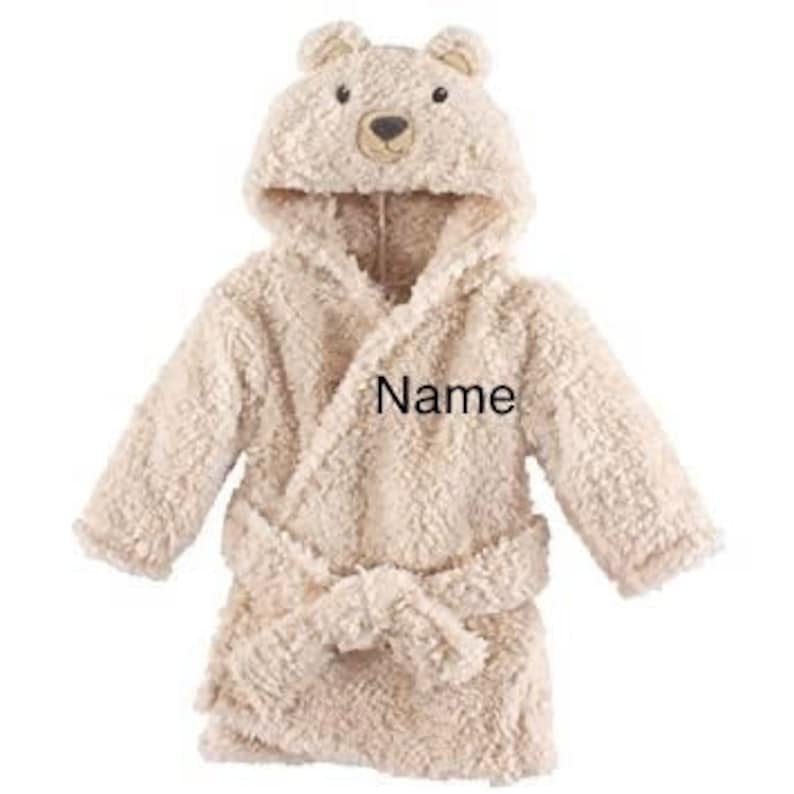 Turn your baby into one of the Care Bears by getting this cozy bear robe for your little one. You can have the robe personalised on the front and back of the robe for full-customization. It sports a fluffy pair of animal ears and an attractive sash tie that makes your baby stand out everywhere.
Stuffed Toy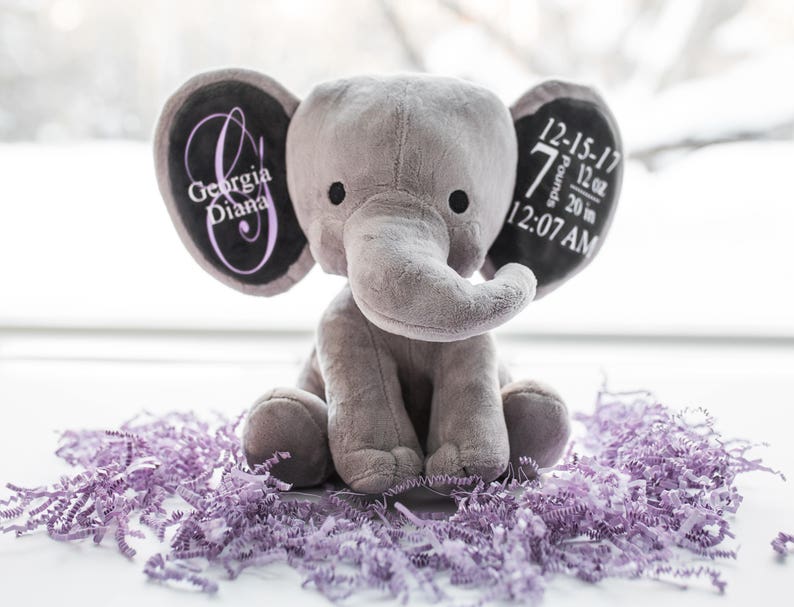 If you're looking for the perfect memento for your baby, then this fully-customizable big ears elephant stuffed toy allows you to engrave your baby's birth date and information on the big ears.
This makes a stunning addition to your little one's nursery and it's the ideal photo prop for Instagram baby pictures! After all, we have to keep the feed popping, right?
Beanie Baby Shower Gift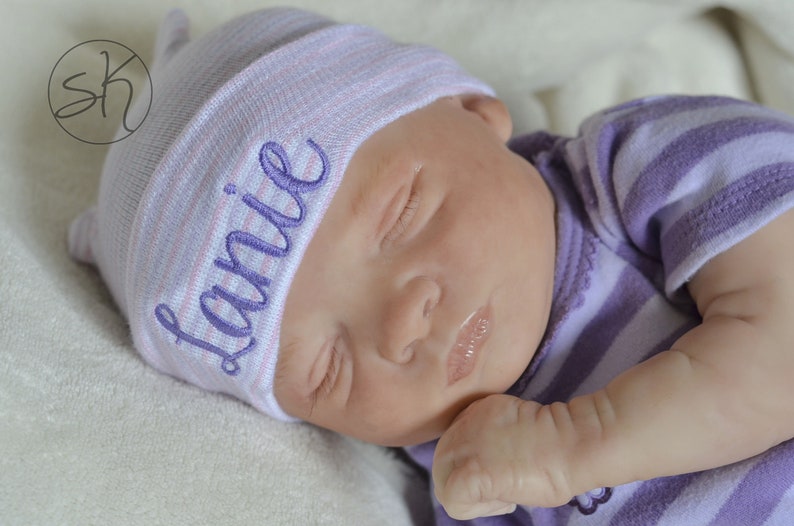 Get your baby girl this soft and comfortable hospital hat, fits the average size of a newborn head, making it the perfect gift for your baby girl. Have your little one's name engraved on this cute little beanie and make her own it. What's more, you can have this a memento when your baby grows older!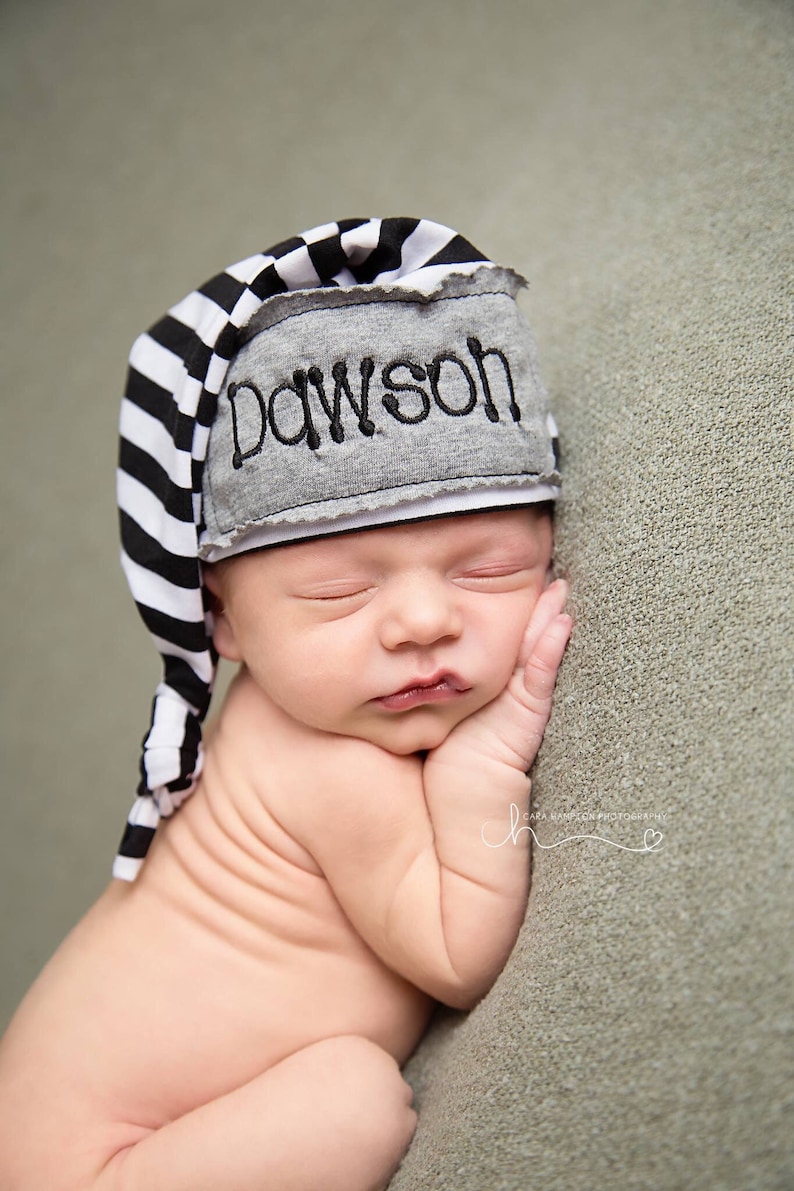 If there's anything that babies love to do other than eating, it's sleeping! This sleepyhead infant baby cap keeps your little one's heard warm. It's a beautifully made knot hat that can keep your baby snug, warm, and adorable!
Wrapping It Up
We've finally made it to the end, there's no better present to give your little one than customized baby gifts. It's something you can look back to when your baby grows older and these precious gifts become a family memento.
Tags: Personalised Baby Gifts