Whenever someone mentions the word love, one of the very first things that come to mind is the heart. No, not the literal blood-pumping organ, but that beautiful, bright-red shape we've known since elementary. The heart has many different stories of its origins.
Some say the shape was from giant fennel, others say it was derived from the shape of the breasts or the butt. Wherever it may have come from, one thing is for certain; it is the unanimous symbol of love.
If you're planning on giving something to your beloved, then heart-inspired gifts are the way to go and we've got a great line up in store for you.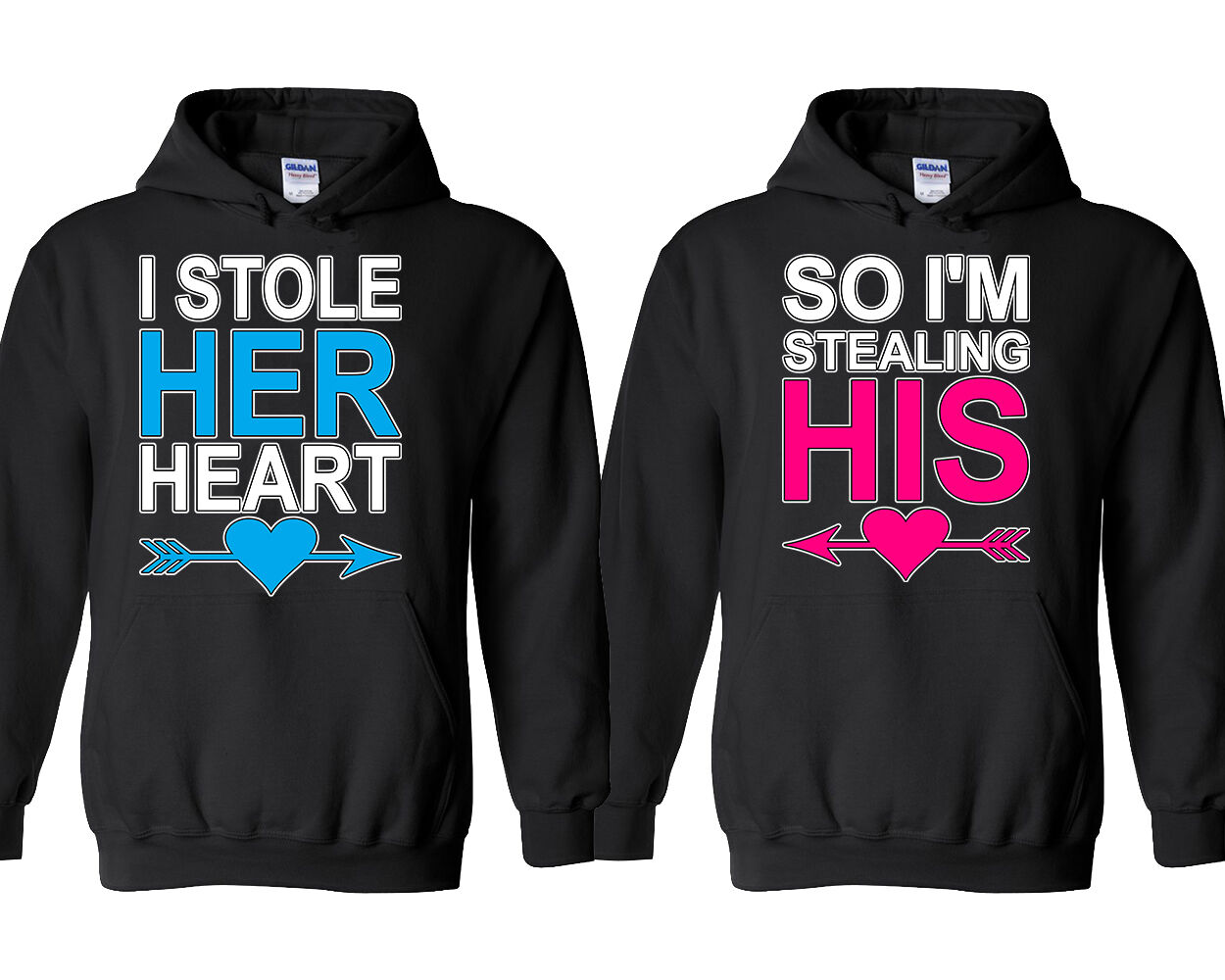 When we are bitten by the love bug, we immediately fall into some kind of paralysis. It's like we are stuck thinking about that one special person all day, every day. We then find out the cause of this phenomenon; our hearts had been stolen. By the time we realize it, it would have been already too late; we've fallen head over heels for that person.
This hoodie has a funny message in its design. Since we can't do anything about our hearts being stolen, then we should just steal their heart as well. And a hoodie symbolizes warmth, like the warmth you feel in your relationship.
It's good to always have the one you love by your side. Enjoying every morning, afternoon, and night with them and making unforgettable moments together. However, sometimes life just finds a way to get you apart; may it be a job or other important matters.
This heart-shaped pillow is a perfect gift for your loved one. It is something to remind them that although you may be far apart, it is only by distance and not by heart and that you are always there for them in other ways besides physically. The best thing about this is its customisable photo design.
Necklaces have been around for quite a long time. Necklaces are one of the earliest types of adornment worn by man. They are often worn in ceremonies, religious events, and even in funerals. They are also a symbol of wealth and power since they are commonly made of precious metals and stones. And precious is just the thing you would want to give to someone you love.
This is a very elegant and simple necklace. The name one the pendant is customisable. Aside from the pendant, there is also a cross, symbolizing that when there is love, there is also God.
Wedding Love Hearts
Word art prints have a mix of creativity and meaning within their designs. This item is basically the outline or figure of your choice made up of many different words such as names, phrases, and other words you might want to build up the desired figure.
This WordArt print takes the shape of a heart.  The heart figure can be made up of short messages, names of loved ones, and many other words of choice. It is undoubtedly a great gift for any and everyone.  It is a great option for household décor.
For every lock that is created, there is always a key to unlock it. People's feelings are just like these locks. They need the perfect and exact key to unlock their trust and love. When you find the perfect key to your lock, consider yourself lucky. When you find the person for you, do everything to keep them because sometimes it only happens once in a lifetime.
Get your beloved this cute lock and key tshirt to remind them of how special their relationship is.
 When a couple is wed, they've completed their ultimate goal. They now can enjoy the rest of their lives together, for better or for worse. When you are wed, you spend all the possible time of the day together, especially in bed (no malice).
That's why this couple portrait pillow is just the perfect gift. It materializes your love for each other. What makes this pillow special is the design. You get two slots for different photos of you and your beloved.
Tags: Personalised Love Hearts