Personalised Family Prints
Family is one of the most important things in the world. When you are against all odds, you can be certain that your family will always be there for you.
 Family provides love, support, and a framework of values to each of its members. Family members teach each other, serve one another, and share life's joys and sorrows. Family is important for one's personal growth.
If you want to take care of one thing in the world, it should definitely be family. Make your family feel special by giving them the gifts we've picked out for you.
Family Clothing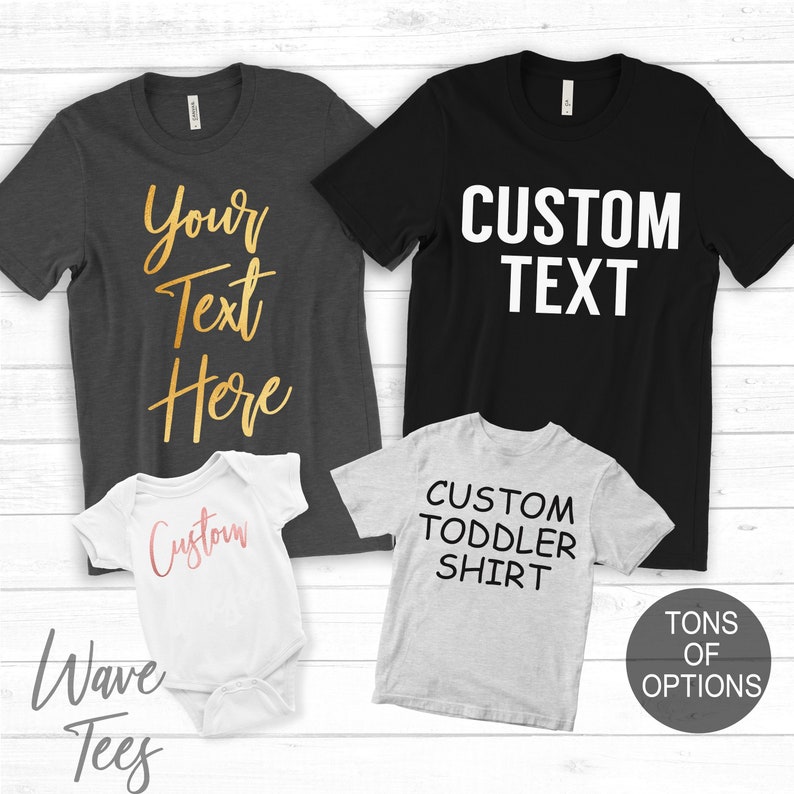 All families have an unconscious sense of connection. At times you can sense the vibe of a family member without even trying. This is because, in a way, you are one. Bound by blood, you will always have a more special relationship with your family unlike any other. That is how special family is.
Get these matching shirts for your family to symbolize being one with each other. The design of this shirt is customisable and is available in various colors and sizes. Your family will surely love this cute and meaningful gift.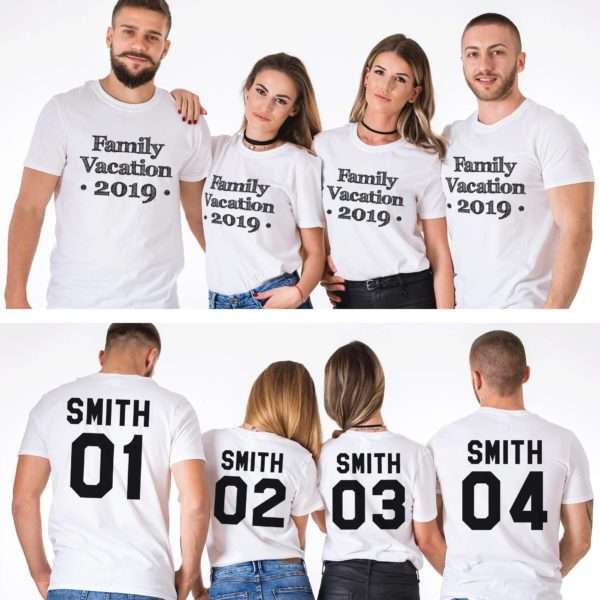 A vacation is exactly what every family needs. It's good to get away from all the stress and responsibilities of the real world and just unwind with those you hold dearest to your heart. A vacation is an important event that will improve the chemistry of the whole family and will bring them closer to each other.
This shirt features a back and front design. The front design says "Family Vacation" and the year while the back displays a name and number.  You can customise the numbers and names on the back as well as the year in the front.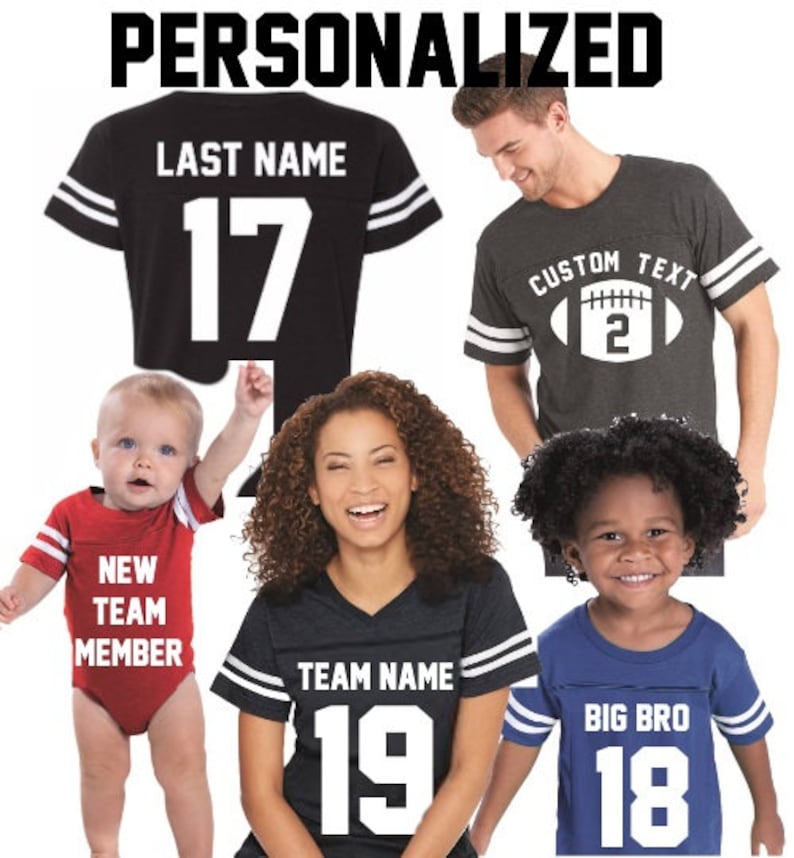 Sports are another great way to bond with the family. There are so many benefits, psychological and physical, derived for the individual family members as well as the family as a group. Playing sports together will teach the family to work together when faced with challenges.
Get your family a set of jerseys to symbolize togetherness in every trial both in sports and in real life. You have the option to put designs in the front, back, or both. There is also a wide variety of colors to choose from and has sizes for toddlers and adults.
Your family is your shelter. It is the love that keeps you alive. It is the warmth that keeps you going in the coldest of days. You can always rely on your family to be there for you when you need them most because that is what family is about.
With this hoodie, you can return the favor by giving them something that will warm them during the rainy and cold days.
You can put the design of your choice on the hoodie and it is available in many different colors. Get it now while you still can.
Family-Inspired Gifts
Family Personalized Enamel Mug
Every meal and snack time is more precious when spent with the family. It is a time to gather and talk about happenings and experiences. These moments are what family is all about.
Make this moment even more special with these personalised enamel mugs. Enamel mugs are made of steel which is coated with enamel to prevent wear and rust. These mugs are perfect for the outdoors.
The mug's design includes the text 'Team [Insert Surname] with the name of who the mug belongs to below it. This is a perfect keepsake for all families.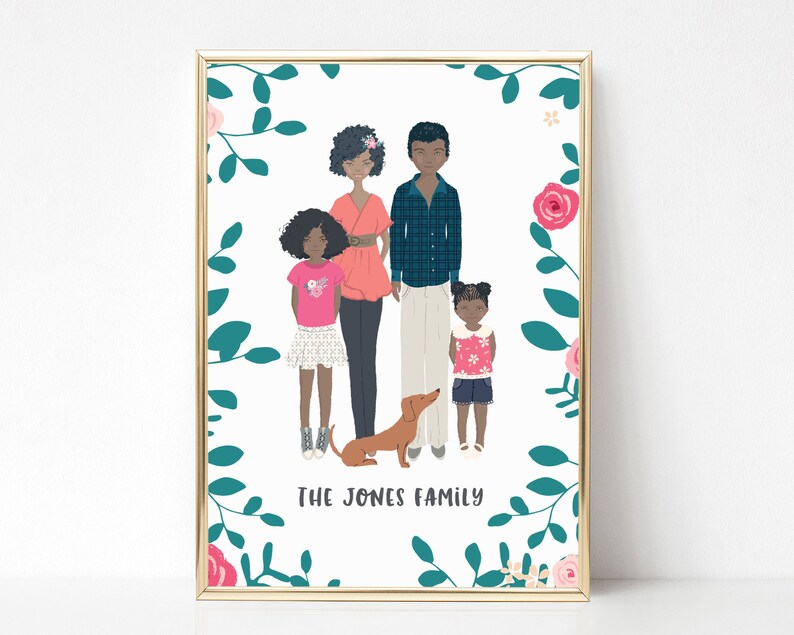 Family is one of the most special things in this world to have. In times of troubles and hardships, no one will help you the way family will. The love and connection in a family are far from any other relationships there are in this world. There is nothing stronger than the bond of a family.
A family portrait like this will be a perfect addition for any household. This portrait features an animated version of your family along with names, pets, and other designs.  This is a special gift-worthy for your special family.
Personalised Family Tree Word Art
Surprise your family with this creative personalised family tree word art. It makes a great memento or keepsake for family members. If you're living far away from your hometown, hang this on your apartment home as a sweet reminder of where you came from.
This is fully customisable, you can have it personalised in different colours, styles, and text. Create the perfect present as a visual representation of the people who are closest to your heart.