Dogs are domesticated mammals originally bred from wolves.  However, they aren't even close to being like-minded. Dogs are very gentle and loving creatures, all depending on how they are raised and treated.
They keep you company, guard your house, and can even play with you. No other animal has ever come close to how a dog loves humans. That's why a dog is man's best friend.
Maybe you've got a close friend or a family relative that loves dogs more than anything in the world. We've got the cutest doggy-themed gifts lined up for you to choose from. Check it out!
Clothing Dog Gifts
My Dog won't fight, but I will
That's right. The sky is the limit when it comes to what we would be willing to do for our dogs; so much so that we would gladly fight for them when necessary.
This shirt tells everyone of how protective you are of your pet and how you will do anything and everything for them. This isn't a threat though; just a reminder.
The design is printable on hoodies, long and short-sleeved shirts and the like. It can also be printed on a mug.
This is a perfect gift for all dog lovers as they will certainly feel the same way.
Our pets are special. They are part of our family. They will always have a special place in our hearts.  Most of us love our pets more than almost anything in the world; to the point where even wearing their faces on our clothes is normal.
This shirt is the perfect gift for all dog lovers out there. It has a very simple design; the face of your beloved dog. This tells the world how much you love your dog and how much it means to you.
The shirt is available in different colors and sizes and has a customisable photo design in front.
Coffee Mugs Present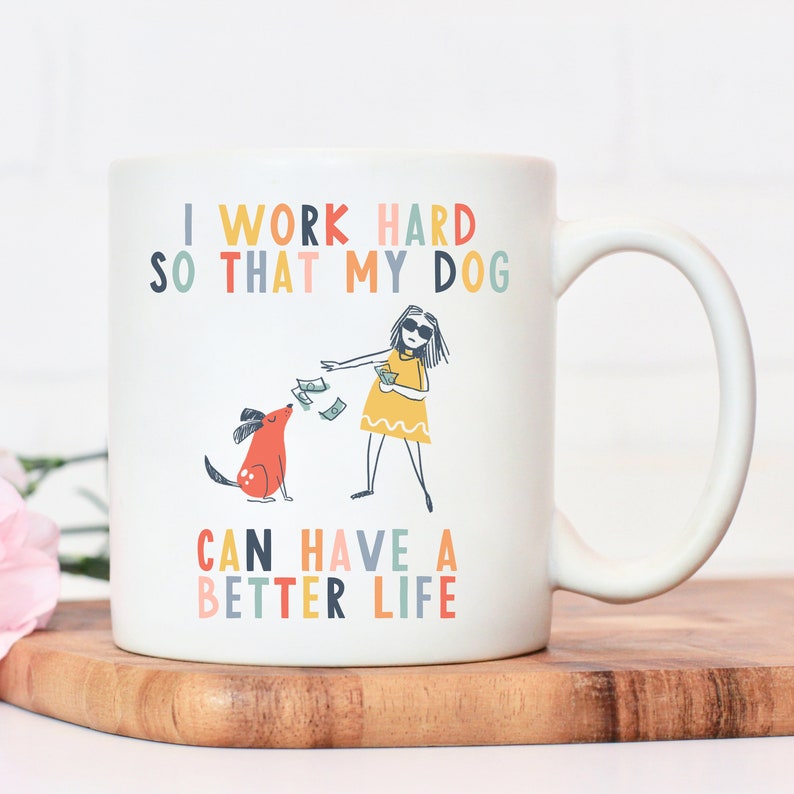 Let's face it, fur moms and dads have the tendency to spoil their little ones. There are A LOT of benefits of adopting a pup than having your own human child…or at least that's what avid dog lovers say.
Dogs, unlike humans, they actually listen to what you say. They have ZERO pride and they NEVER grow up – well, maybe some breeds become a giant furball, but that doesn't make them any less cute, right?
Drink a hot cup of coffee in the morning with the use of this clever 'I Work Hard So My Dogs Can Have A Better Life Coffee Mug'. In the eyes of a dog lover, there's no better way to start your mornings than having breakfast with your special fur ball.
Grandpa Thanks for Picking Up My Poop and Stuff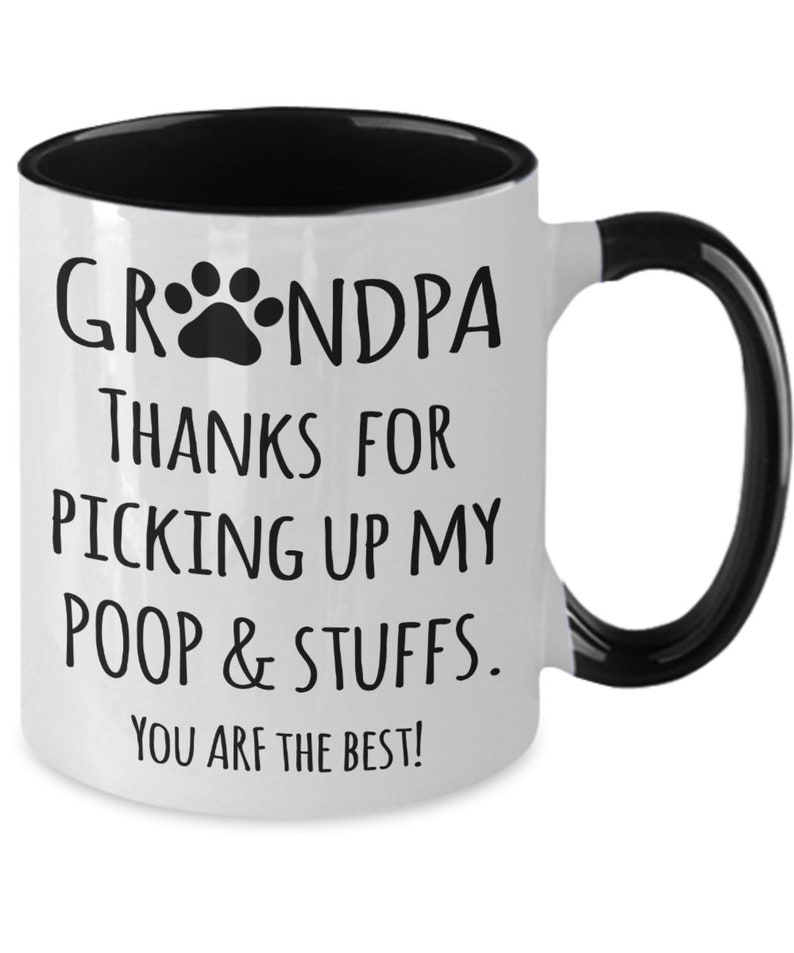 If you're planning to surprise your grandpa who's absolutely head over heels for pups with a present for his birthday, you may want to consider this BRILLIANT coffee mug idea. Make your granddad smile with amusement by giving him this comical present.
This is a sweet reminder that while his pup can be naughty sometimes, the very nature of a dog is forever thankful to their owners.
Dog-Inspired Gifts
When you're a dog lover it is perfectly reasonable to have pictures of your dog almost anywhere in the house; so why not on the lead hanger?
This item features the picture of your beloved pet above the dog lead hanger, a simple yet very meaningful design. Aside from this, you can also make special requests to the seller for any other customizations you might want to include on the product.
Word art prints are very creative and have meaning behind their designs. They feature a certain figure of choice made up of many different words such as names, phrases, etc.
The WordArt prints featured are in the shape of different kinds of dogs. You can choose the figure that describes your pet and can choose the words which the figure will be made up of.
This is certainly a very beautiful gift and will be perfect for dog lovers alike. It has the potential to showcase how much your pet really means to you in the form of words and figures.
Tags: Personalised Dog Gifts