Personalised Cycling Gifts
Cyclists have the world on two wheels, travelling anywhere from terrains to landscapes. Whether their cycle is planned or not, you can bet they're enjoying every moment of the ride.
They persist through many different climate conditions and they rarely stop to rest. True cyclists stop when they've reached their destination. Although it doesn't hurt to stop a few snaps of photos every here and there.
Cyclists, in every sense of the word, are tenacious and they definitely know to appreciate the small things in life. Do you have someone special in mind? Here are the best personalised cycling gifts you can give to your loved one.
Ride or Die Tumblers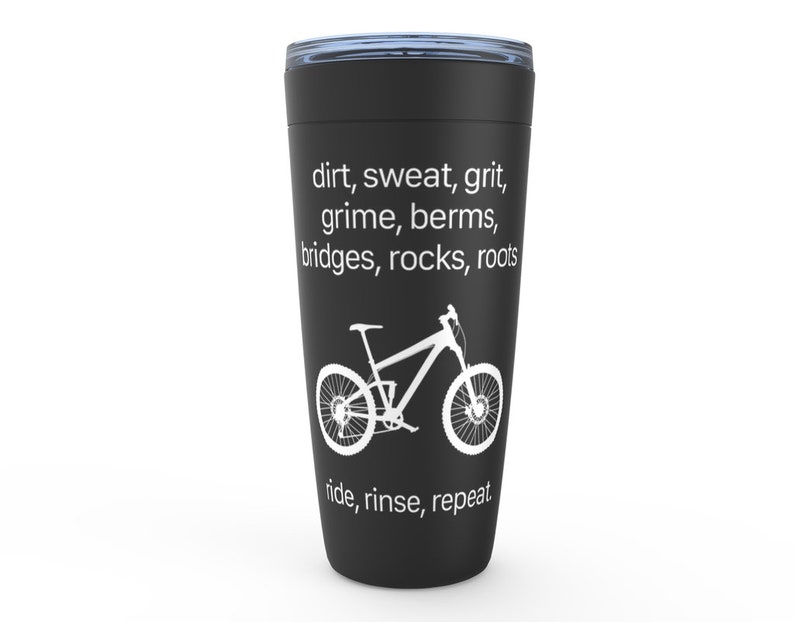 Tumblers are ever biker's best-friend, they keep your beverages cool or your coffee hot for hours on end. It comes with a double wall insulation feature, vacuum seal, and a handy twist-closure lid. It's a quality present that doesn't only offer practicality, but aesthetics as well.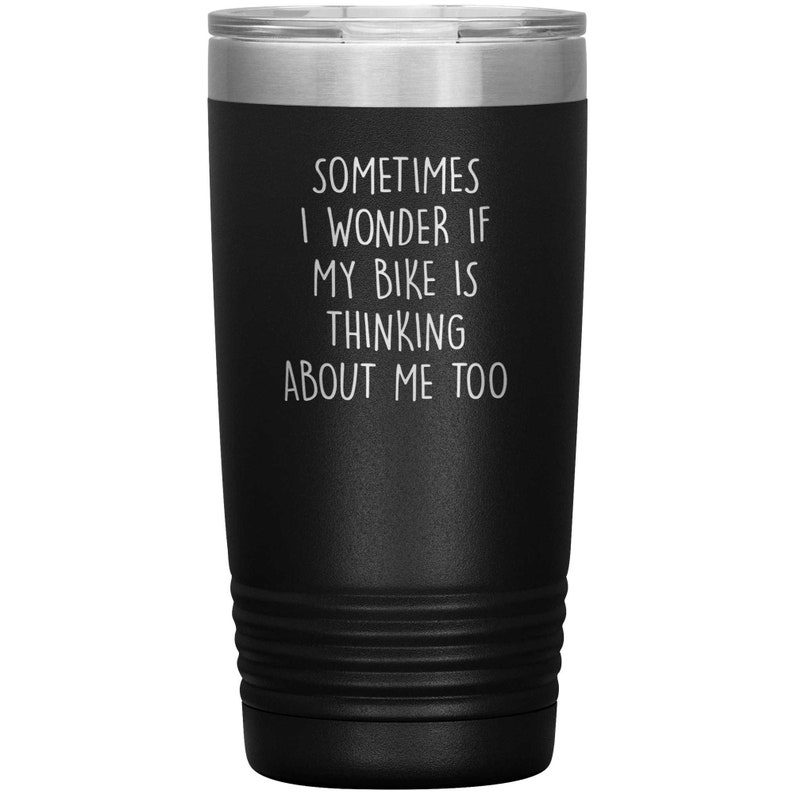 Cyclists have their own world, which mostly revolves around all things bike. You can't imagine how much they think of upgrading certain parts of their ride, whether it may be changing seats, frames, or wheels.
They keep their bike in the best running condition as possible, and their worst fear is not getting scratches and bruises, but getting a single scratch on their bike.
In other words, this Sometimes I Wonder If My Bike Is Thinking About Me Too is EVERY cyclist tumbler. It's a witty, hilarious present for your loved one who loves riding more than the average Joe.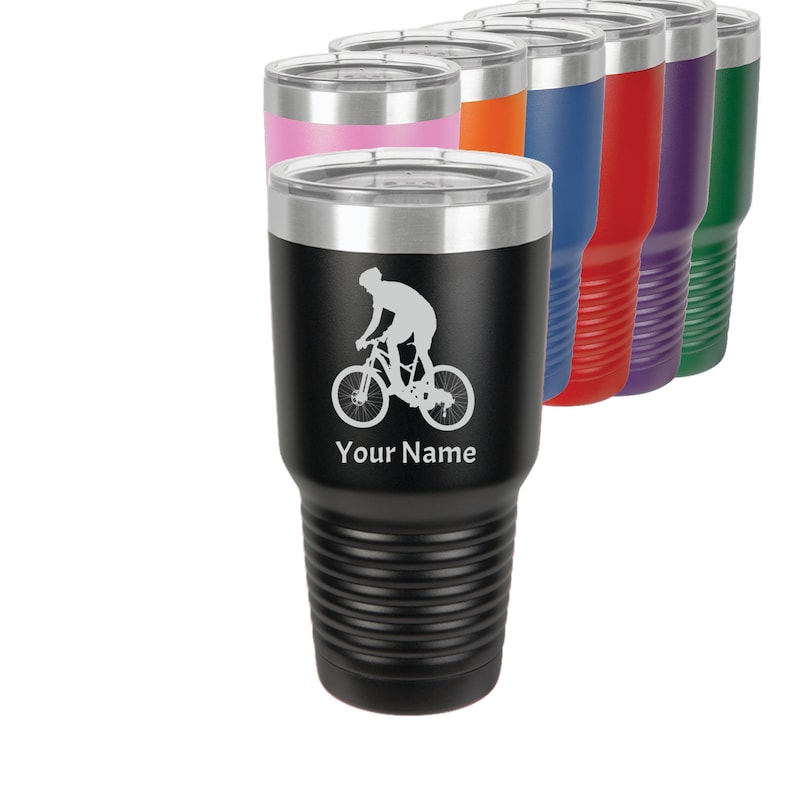 It's sleek and simple, offering both design and functionality. If your special someone loves drinking hot coffee in early morning to get him charged up and ready for his morning cycle, they're going to LOVE this cycling tumbler.
This is an insulated tumbler cup that keeps beverages hot for hours, so your favorite cyclist can have a drink of their favorite coffee or tea whilst looking at the beautiful view.
What's more, there are multiple colors to choose from! You can add their name, initials, or add dates to the tumbler to make it more personalised.
Cycling Shirts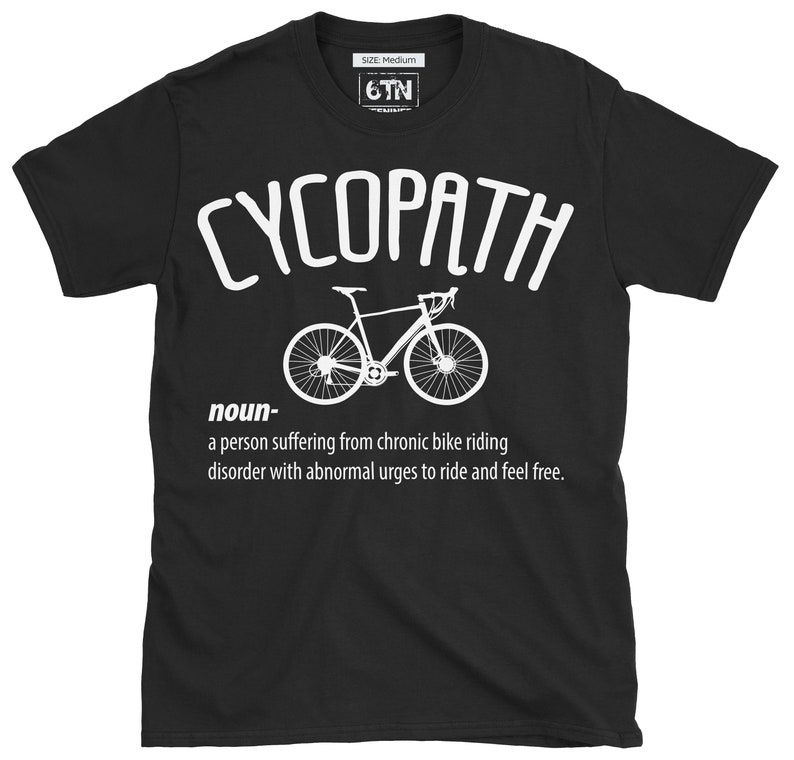 Hardcore cyclists develop a peculiar mental disorder – yes, I'm referring to Cycopath. This is the ideal T-shirt for both cyclists and mentalists, a funny statement shirt that gets the point across.
It reads as: a person suffering from chronic bike riding disorder with abnormal urges to ride and feel free. If you know someone who's dealing with the same syndrome, then this shirt fits perfectly. It can be worn on casual Fridays or on a ride.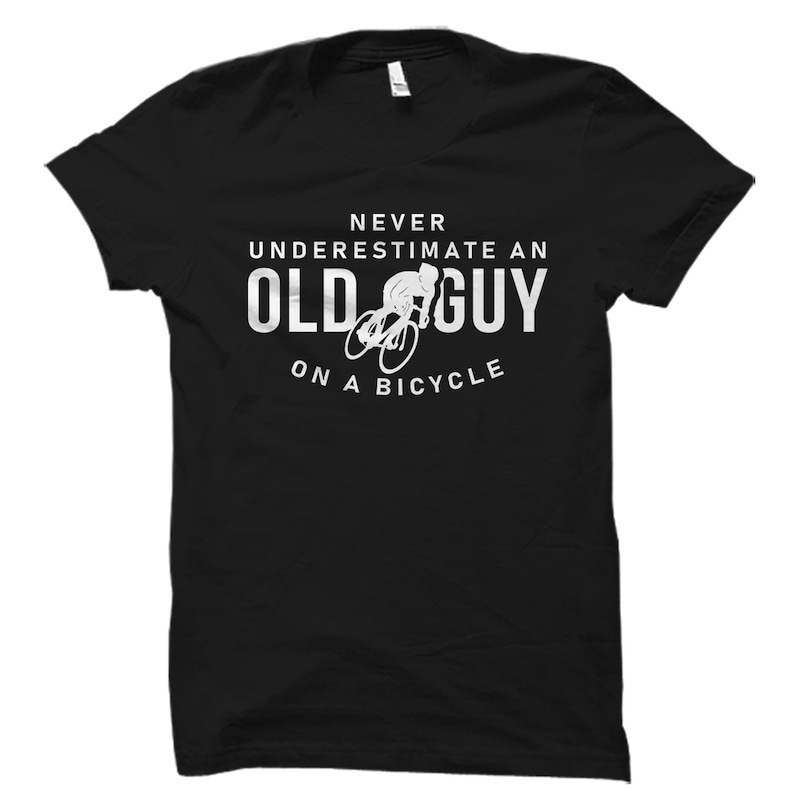 Cycling is for everyone, regardless of how old you are. So yes, this shirt is 1005 valid: Never underestimate an old guy on a bicycle. Surprise your dad, husband, or your granddad with this super cool cycling shirt.
The material is made out of 100% preshrunk cotton for comfort and comes as loose fit. Your special someone can wear this in one of their rides or rock it during a social gathering with friends and family – it's bound to get attention!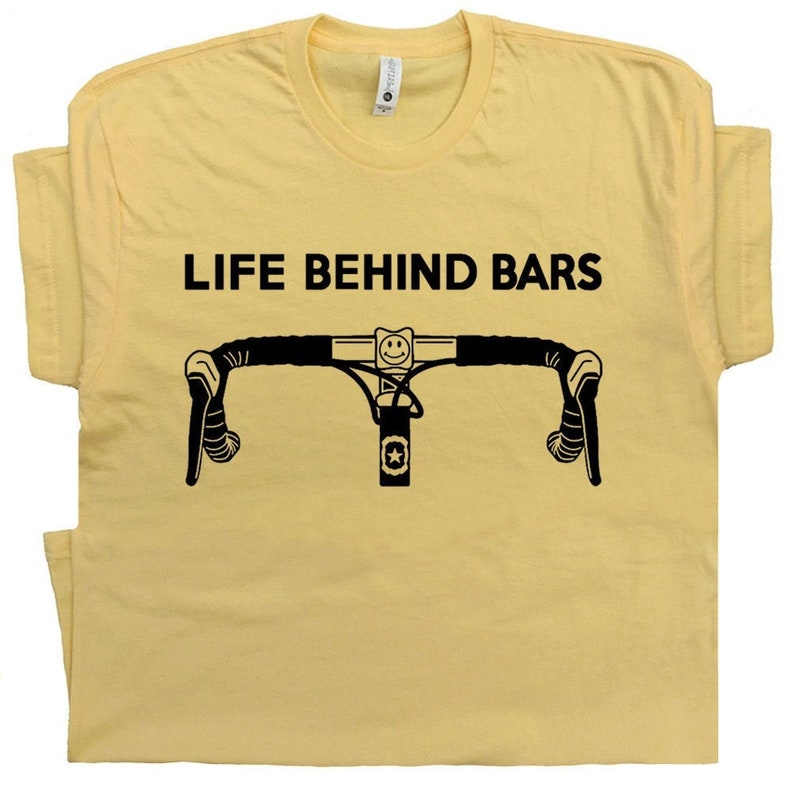 Fortunately, cyclists are behind on a different kind of bars. The good kind. It's a comical shirt that can earn a few giggles from friends, family, and some random passerby on the road. What makes the tee golden is its unparalleled sense of humor, which ALL cyclist can understand.
This is a unisex shirt, so whether you're planning to surprise it to a gal or a lad, they can rock this outfit with no problem. Material is super soft, makes it perfect for cycling or lounging on the bed all day long!
Cycling Canvas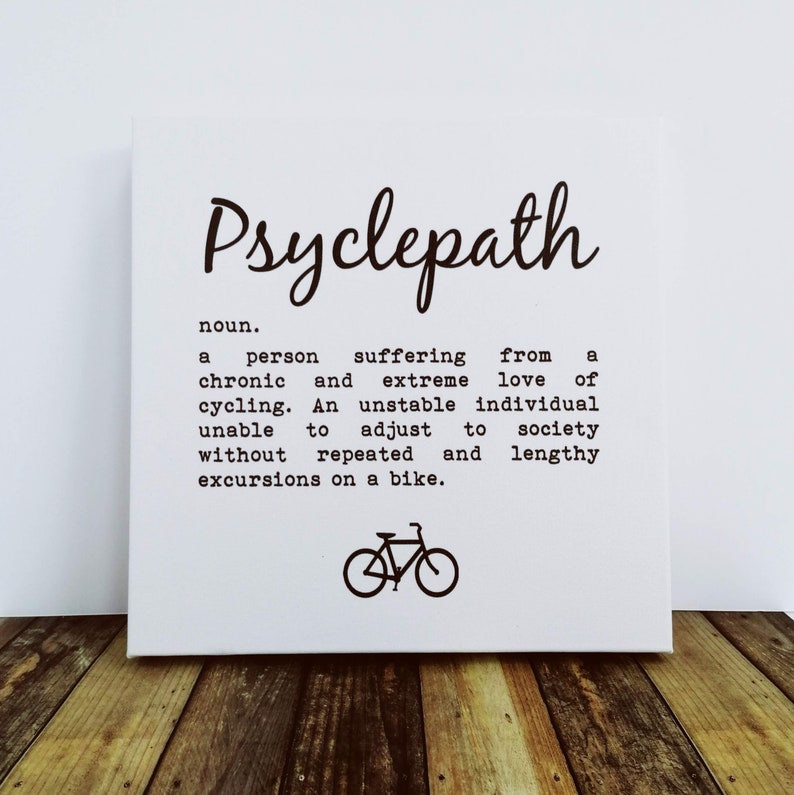 Are you planning to give a gift for your friend's housewarming party? Your friend is going to fall in love and fall out of breath from laughter with this clever Psyclepath canvas.
It's the very definition of someone who can't keep their legs off the bike pedals because of their enthusiasm. This offers a scratch-resistant UV coating, printed on quality grade stock for longevity.
This makes every biker's home feel like home, a reminder of who they are and what they love the most. After all, you're not a true-blooded cyclist if you aren't a Psyclepath.
Surprise your loved with this awesome biker word art – it's simple, creative, and aesthetic. This can be hanged on the wall or placed on shelves. You can have the font, text, colour customoised for a more personal experience.
If you and your buddy used to go cycling a lot, write the names of your favorite terrains, cities, places, and sights on the word art. When life gets hard, this is a reminder that sometimes all you have to do is pedal farther.