Nurse Gifts – 8 brilliant presents they all deserve
Hospitals aren't hospitals without nurses. These are the living legends that are responsible for saving countless of lives over the years, especially during pandemics.
In 2020, everyone has learned how much of an impact nurses give to the community. Without them, humanity may not be able to survive the greatest battle of the century: COVID-19.
Planning to give an appreciation gift to the biggest heroes of the year? We have looked for the best gifts for nurses to give you ideas on how you can surprise the local heroes in the healthcare industry.
Clever Nurse Gifts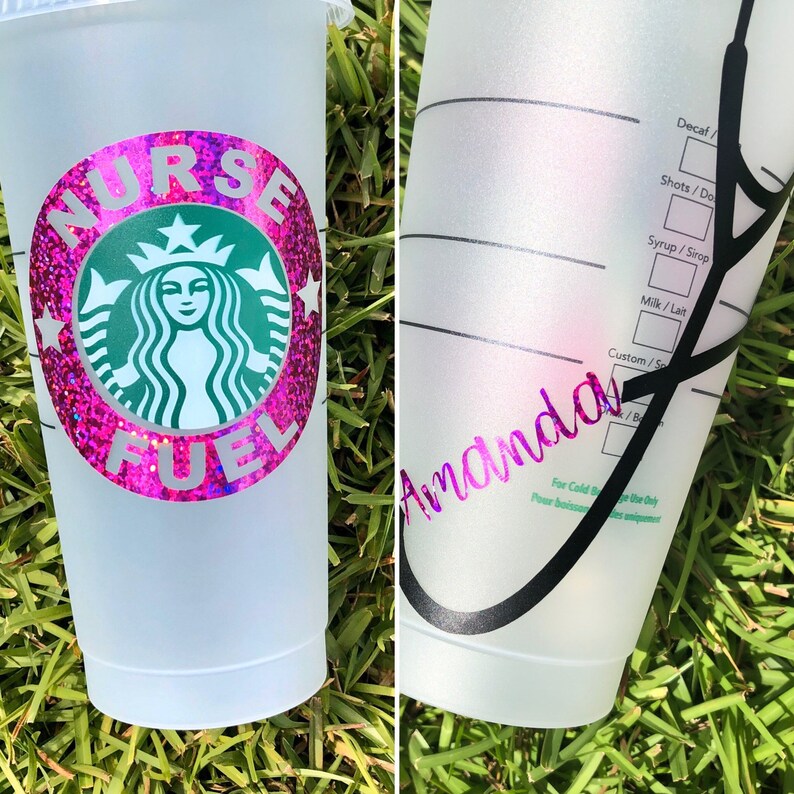 Nurses work long shifts, have little to no sleep, and rarely have day offs. Aside from their passion to save the world and their soft spot for the sick, the only thing that's fueling them is a cup of Starbucks coffee – yup, you heard that right. This awesome reusable Venti Starbucks seals the deal.
You have a large selection of colours, so you can choose one that matches their outfits, PPE, or their favorite colour. You can have the tumbler personalised, so you can surprise your loved one with their name in the stethoscope.
Wow, Look At You Becoming A Nurse And Shit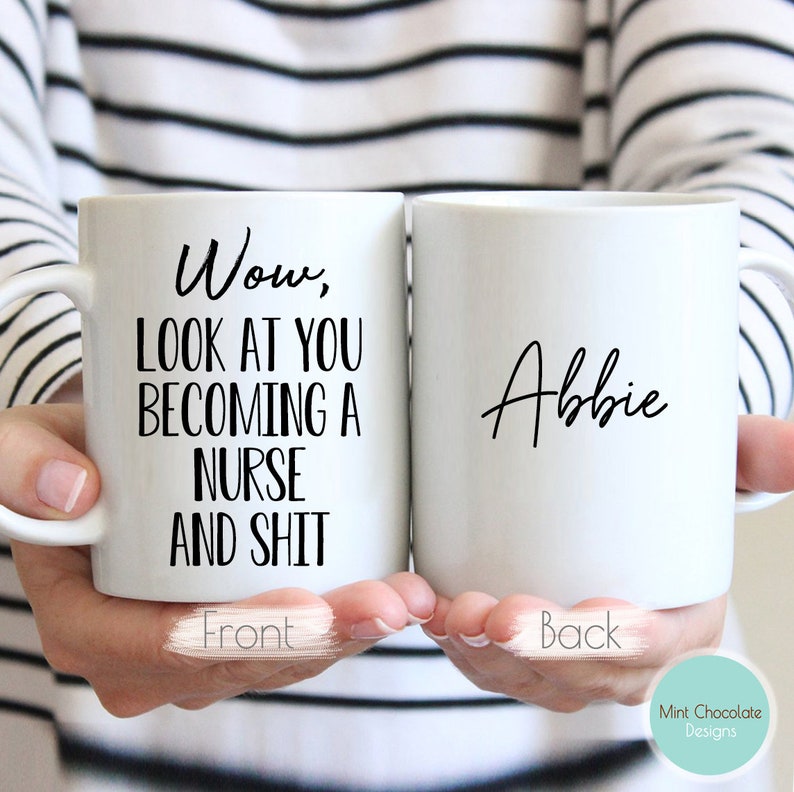 Aren't they something? After all, becoming a nurse means nurses have overcame others can't, which involves A LOT of studying and sacrifice. Surprise your loved one with this comical coffee mug, becoming a nurse may be a lifelong dream for your special someone, that's why rocking this mug at 6 in the morning has its own sense of reward: amusement and satisfaction.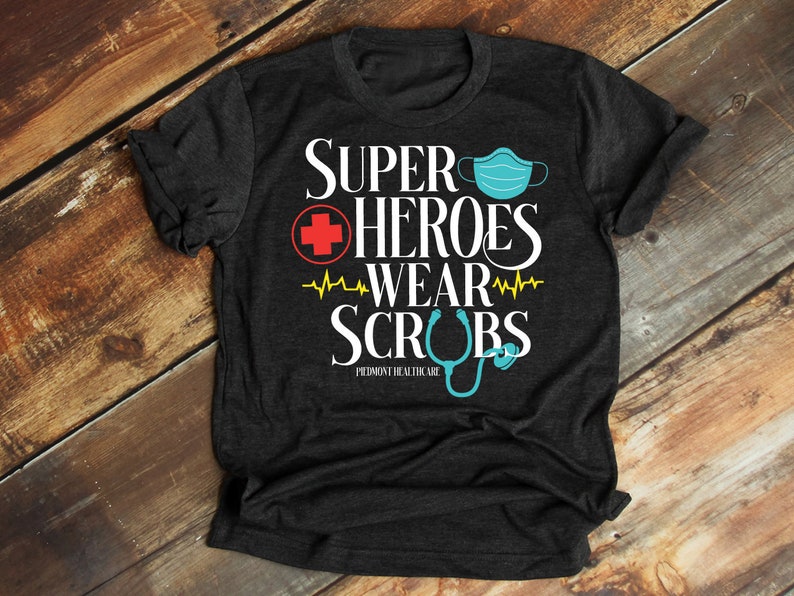 The real life superheroes don't wear capes, instead, they wear scrubs and are in their PPEs. Not super suits. There are only a handful of people who can proudly wear this shirt and say, "Hey, I save lives everyday." Give your favorite superhero this comfy, trendy shirt – it doesn't only look good on them, but it's the perfect gift for nurses to wear on their day offs.
You can have the shirt customised at the bottom of the design for personalisation. They can totally rock this shirt in social gatherings and casual social events.
Gifts for Nursing Students
I Can't I am in Nursing School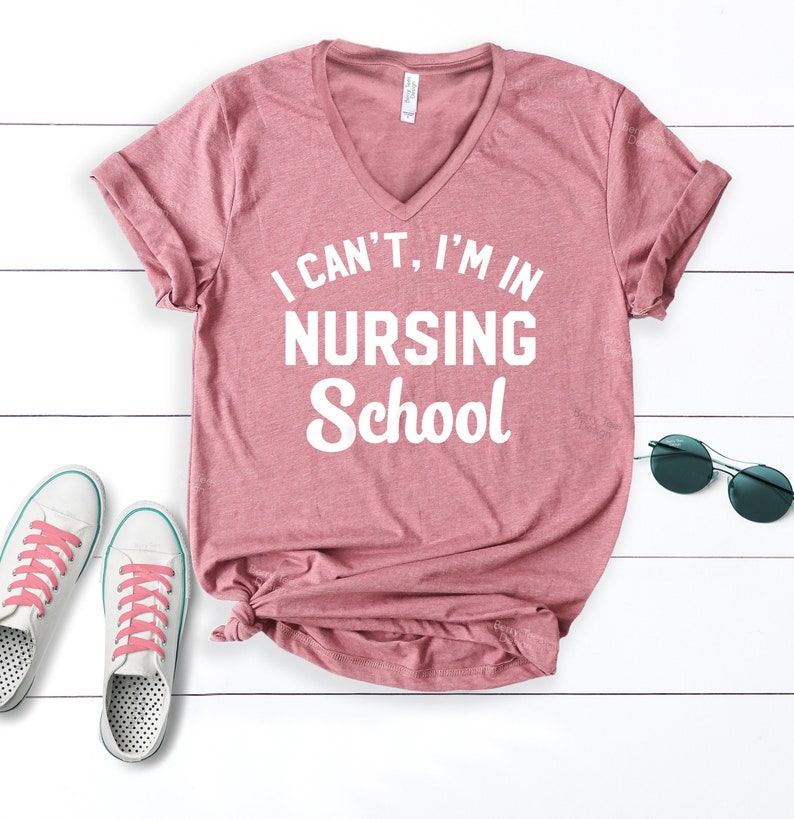 No explanations needed. If you're a nursing student, just wear this shirt and people will get the idea. University is the time where most people are 'out there' exploring the real world with their frat brothers and sisters, classmates, and friends. So yes, most of the time they're out in clubs, parties, and social events.
This is why it's pretty normal for a nursing student to receive multiple invitations from different groups of people, especially on Friday nights. Tired of saying NO all the time? Wear this shirt. They'll understand.
Because Nursing School Wine Glass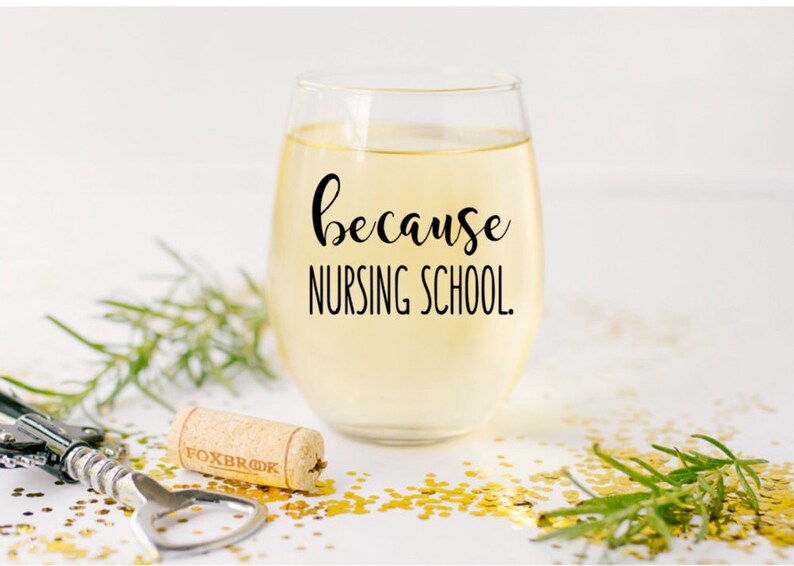 For a nursing student, sometimes a cup of coffee is simply not enough. There are days where a glass of wine is much needed to end a taxing day at school. Whether it may be for relaxation or a mini personal celebration, you can never go wrong with a glass of wine to top everything off.
It has a clever text written on the glass: Because Nursing School. This is a terrific present for anyone in nursing school. Besides, even when the person doesn't drink, they'll eventually will.
Why? Because Nursing School.
Nursing School Survivor Keychain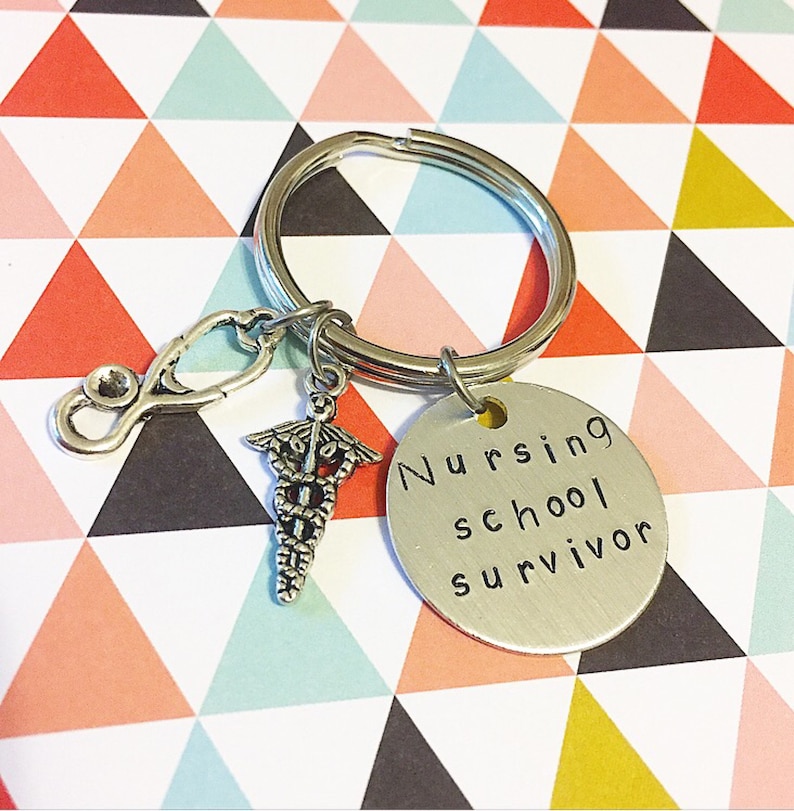 May it be for motivation or inspiration, giving a soon-to-be nurse this Nursing School Survivor keychain gives them a certain kind of hope when times are dark. Who doesn't want to proudly use it after graduation? Anyone who has had a taste of what nursing school is like knows how much dedication is needed to achieve this feat.
Surprise your special someone with this smart, inspirational present. A sweet reminder of where they are headed to if they just keep going.
Nurse Retirement Gifts
Never Forget The Difference You Have Made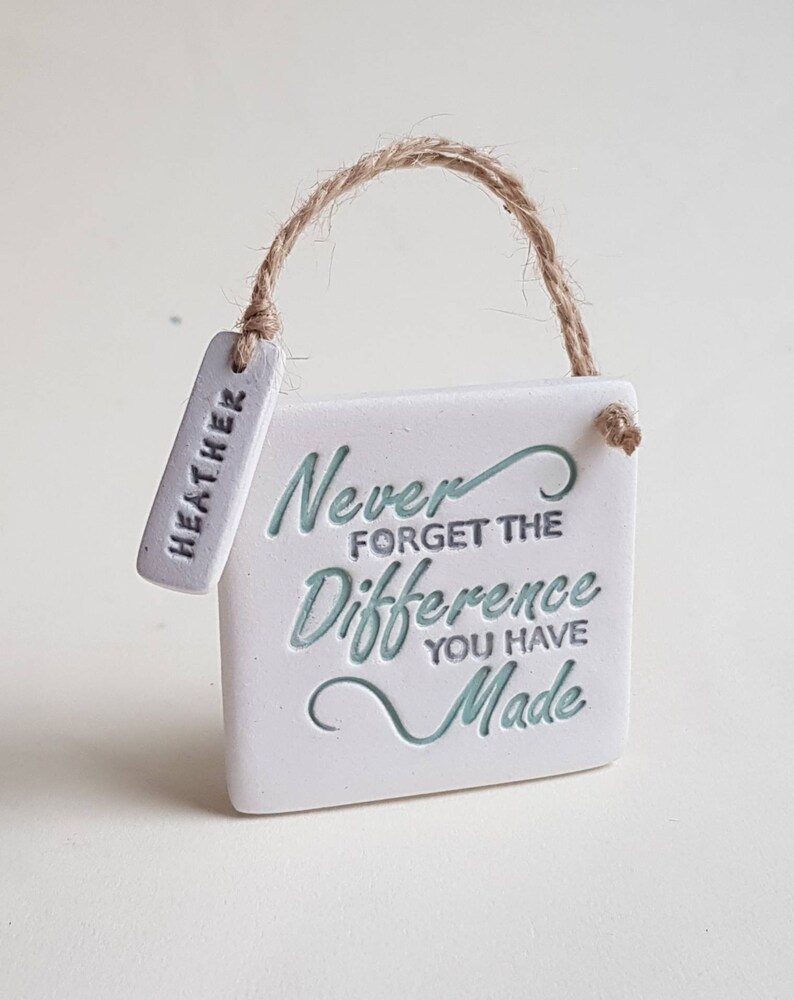 After being in service for decades, there comes a time where a nurse has reached the endpoint: retirement. You have helped hundreds of people – inspiring, giving hope, and being the beacon of light. However, it's finally time to put the scrubs down and let the younger generation take over.
This is a simple present that carries a meaningful message for nurses: Never forget the difference you have made. Your troch will be passed to the next generation of nurses, it shall live on forever.
Every retired nurse needs this present, something they can hang on their living room as a reminder of the profession they chose. You can have the text, colour, and font customised for personalisation.
The word art takes after the form of a nurse. To make the present extra special, you can have the names of the people they have inspired. Whether they may be co-workers, patients, and colleagues, having their names on the word art will bring years of blissful memories.
Tags: Nurse Gifts